Subir Nandi flown to Singapore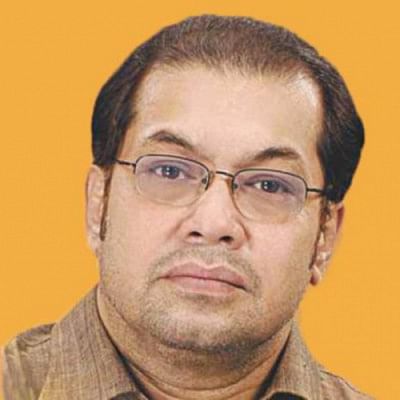 Ailing singer Subir Nandi was flown to Singapore for treatment recently under direct orders from Prime Minister Sheikh Hasina.
Asharaful Alam Khokon, Deputy Press Secretary to the Prime Minister, confirmed The Daily Star of the development.
Subir Nandi, was undergoing treatment at Combined Military Hospital (CMH) in Dhaka, and was later flown via an air ambulance.
Singers Kumar Bishwajit, Tapan Chowdhury, Rafiqul Alam and eminent surgeon Dr Samanta Lal Sen earlier met the premier and informed her on the latest condition of Subir Nandi.
Subir Nandi was taken to the CMH on April 14 after he fell ill while returning to Dhaka from Srimangal by a train.
He vomited several times and complained of severe pain in the throat during the journey. The singer suffered a cardiac arrest soon after he was taken to the CMH emergency department.
Following frantic efforts for 2-4 minutes, his heart started working again and he was put on life support and shifted to the intensive care unit (ICU), the ISPR release said.
Subir Nandi underwent a bypass surgery in the USA in 2013 for critical triple vessel coronary artery disease and had an angioplasty in the USA earlier this year.
There was too much potassium in his blood before he suffered the cardiac arrest at the CMH emergency unit, the ISPR release said.