'This is the biggest achievement in my life': Shafiq Tuhin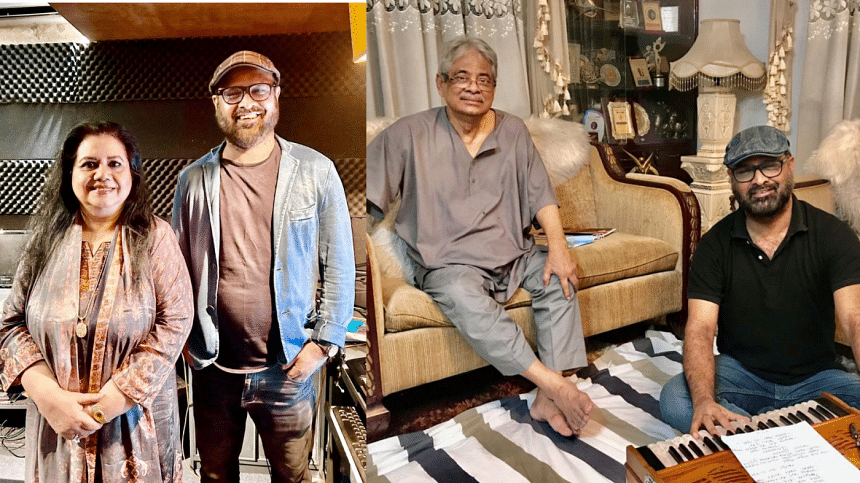 In collaboration with composer and lyricist Shafiq Tuhin, legendary singer Runa Laila has lent her voice to the song "Jodi Proshno koro", written by the late legendary lyricist Gazi Mazharul Anwar. The song's musical arrangement has been done by Fuad Naser Babu, and is set to be released from TM Music.
Speaking about the music release, Shafiq Tuhin mentions that being able to work with two legendary musicians in the same song, is undoubtedly one of the biggest achievements of his life. He also added that he believes upon hearing the song, which was made with much reverence to the late lyricist, will indeed incite the love for our country, in this month of victory.
The song's music video will soon be released on all streaming platforms including YouTube.