BAMBA-Channel i Band Music Fest 2022 rocks Army Stadium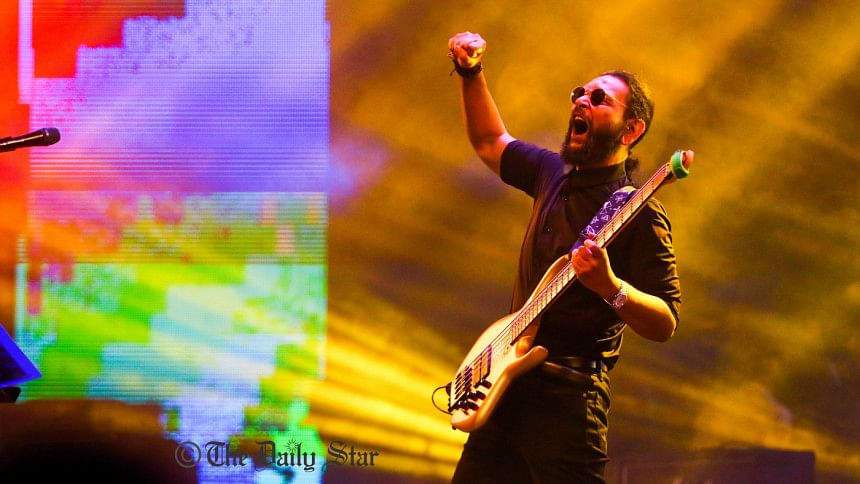 Sixteen prominent bands of the country entertained the audience at the Army Stadium yesterday, with ecstatic performances taking them back to the nostalgic days of the nineties.
The concert, titled "BAMBA- Channel i Band Music Fest 2022", featured some popular and old bands including Nagar Baul, Renaissance, Miles, Warfaze, Aurthohin, Artcell, Feedback, Souls, Dalchutt, Vikings, Obscure, Cryptic Fate, Shironamhin, Maqsood O' Dhaka, Pentagon and Powersurge.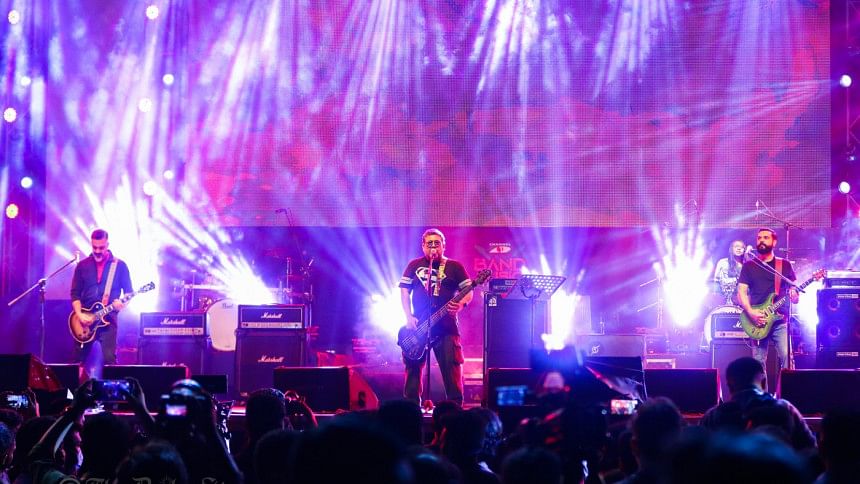 Although the concert started at 2.30 pm, the crowd started to gather at the premises from 1 pm onwards.
The concert started with performances by rock bands Vikings, Pentagon, Obscure, Feedback, and Powersurge.
Then came Shironamhin with their fierce performance. They performed their hit songs, "Bondho Janala", "Eka Pakhi", "Bohemian", "Ei Obelay", and "Hashimukh".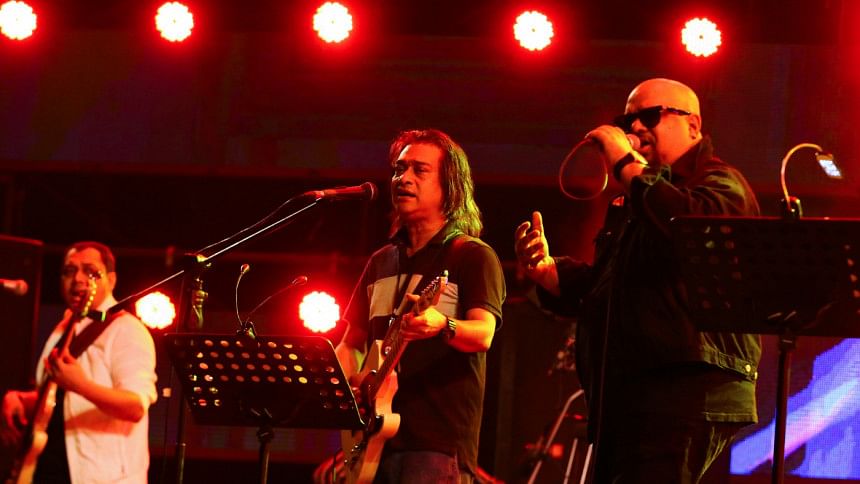 Before leaving the stage, Ziaur Rahman Zia, the founder and bass guitarist of the band, remembered the late Ayub Bachchu. He also thanked Channel i and BAMBA for continuing such an event for the past 9 years.
Followed by the performance of Shironamhin, Maqsood O'Dhaka came to rock the stage with their songs "Sara Banglay Khobor Rotiye De" and "Melay Jaire".  Then one by one, Renaissance, Dalchutt, Cryptic Fate entertained the audience with their hit numbers.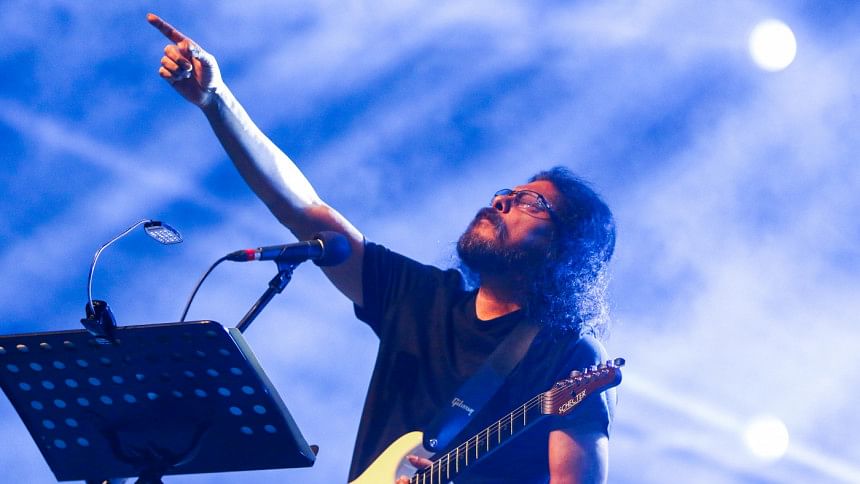 At 9 pm, when the anchor of the event, Maria Noor announced that Nagar Baul will now perform on the stage, the audience bursts with excitement and joy. The whole venue was chanting the name of James and shouting 'Guru'.
Nagar Baul started the performance with the classic romantic number "Taray Taray Rotiye Debo". The crowd was captivated by the charm of the iconic song, as couples held each other and sang along with their icon, James.
He went on to mesmerise the audience with his iconic songs like "Ma", "Ghor Banaila Ki Diya", "Bheegi Bheegi", "Meera Bai", "Pagla Hawa", and 'Dushtu Cheler Dol'. The audience went crazy when James started singing "Ghor Banaila Ki Diya".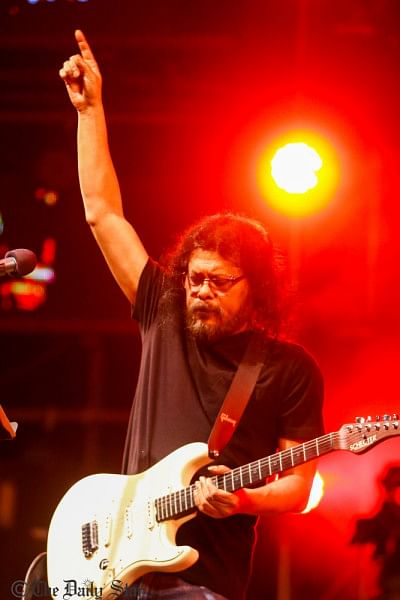 After James, popular bands like Souls, Miles, Artcell and Warfaze took to the stage. The fiery concert ended at 12pm leaving the audience in a state of awe and ecstasy.
Legendary musician Ayub Bachchu had a dream of organising a band music festival, that would bring together popular bands from Bangladesh, for an engaging musical experience. Nine years ago, he requested Channel I to organise Band Music Day on December 1 of each year, with spectacular activities to mark the ecstatic unity of Bangladesh's finest bands.
Since then, Channel i hosts an annual mega concert on the first Friday of December, to commemorate Ayub Bachchu's vision.
The concert was powered by Gaan Bangla and organized by Brandmyth Communications.