Sting to get highest Ivors honour at songwriting awards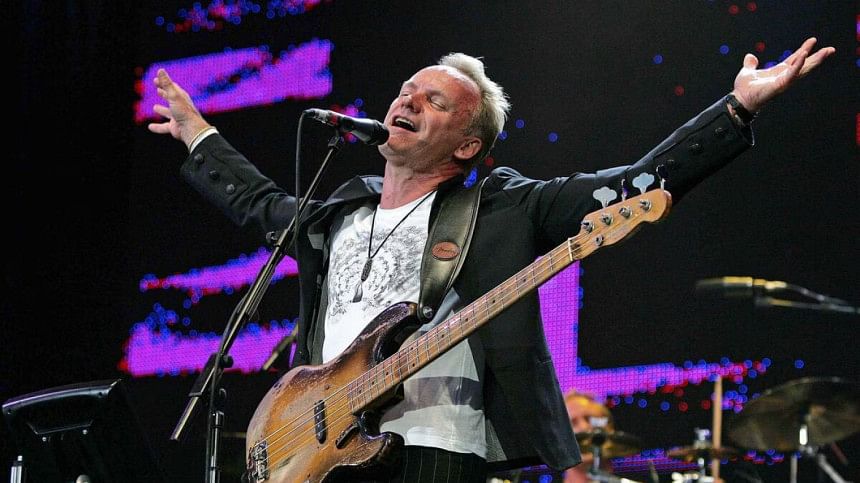 Music star Sting will be honoured at this year's Ivors, the annual awards honouring songwriters and screen composers, receiving an Ivors Academy fellowship, organisers said on Wednesday.
The award is the highest honour bestowed by the UK-based Ivors Academy to those "who have truly reshaped and redefined the art and craft of music creation".
Sting, who has already won seven Ivor Novello awards including a Lifetime Achievement Award in 2002, will become the Academy's 23rd Fellow, joining the likes of Elton John, Paul McCartney, Kate Bush and Andrew Lloyd Webber.
Peter Gabriel received the award last year.
"Of all the awards in the world of music, The Ivors are for me, the most prestigious. Songwriting is a skilled craft and The Ivors Academy are its guild," Sting, 71, said in a statement.
"I am delighted and honoured to be offered this Fellowship of the Academy, joining and acknowledging this extraordinary group of fellow songwriters, and all of those who went before us."
The "Every Breath You Take" writer and singer, who has sold more than 100 million albums from his time with rock band The Police and as a solo artist, will be honoured at this year's awards ceremony on May 18, the Ivors Academy said.
To mark the announcement, the awards' new sponsor Amazon Music released a demo of Sting's song "If It's Love" from his album "The Bridge", which was released in 2021.
Named after the early 20th century Welsh composer, actor and entertainer Ivor Novello, the Ivor Awards were first handed out in 1956. This year's nominees will be announced in April.