Sting reopens Paris' Bataclan hall on anniversary of militant attack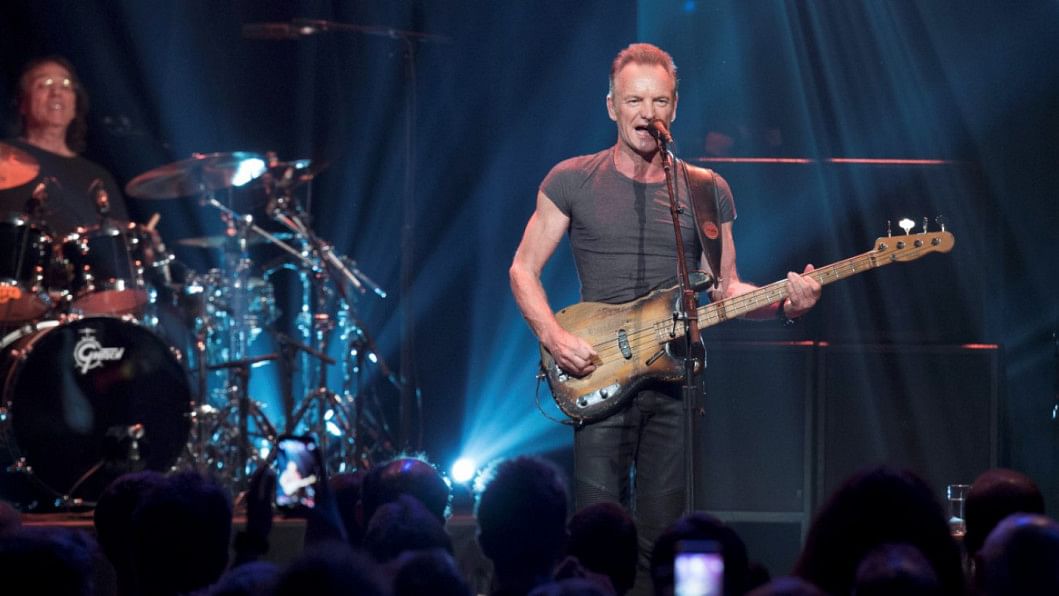 Rock star Sting headlined a concert in Paris' Bataclan music hall on Saturday to mark the venue's reopening a year after three Islamist militants gunned down 90 revellers in France's bloodiest terror attack.
Sting, who fronted the hit pop band The Police before a long solo career, opened the emotionally charged gig with a minute's silence, telling the crowd: "We will not forget them."
"Tonight we have two tasks to achieve: first to remember those who lost their lives in the attack, and then to celebrate life and music in this historic place," the performer said.
On Nov. 13, 2015, the assailants burst through the music hall's main entrance and sprayed automatic gunfire into the crowd as the Californian rock band the Eagles of Death Metal played on stage.
During a more than two-hour long assault, the attackers executed some victims and took others hostage. The attack ended after one militant was shot dead and the two others killed themselves by detonating explosive vests.
In coordinated strikes that night, other gunmen and suicide bombers targeted a soccer stadium and several cafes in Paris. In all, the Islamic State militants killed 130 people.
Adrien, a survivor of the Bataclan attack who lost two friends that night, said: "It was my duty to come, to remember those who died here."
As the concert hall emptied, another concert-goer said: "Tonight was beautiful. He set the place alight and we forgot our fears."
The Paris attacks prompted the government to impose a state of emergency, which remains in place, following attacks this summer in Nice and Normandy.
Writing in an opinion column published in several European newspapers on Saturday, Prime Minister Manuel Valls said the "heavy and constant threat" of more terror attacks hung over France, and urged Europe to strengthen its defence capabilities.
"And this is all the more so as the United States becomes less and less involved in the affairs of the world. Europe can no longer shirk its responsibilities and take refuge behind its American ally," Valls wrote.
Proceeds from Saturday's Bataclan gig will go to two charities helping survivors of the Paris attacks.
"Long live the Bataclan," Sting said as he left the stage.