Ringo Starr among 2015 inductees into Rock and Roll Hall of Fame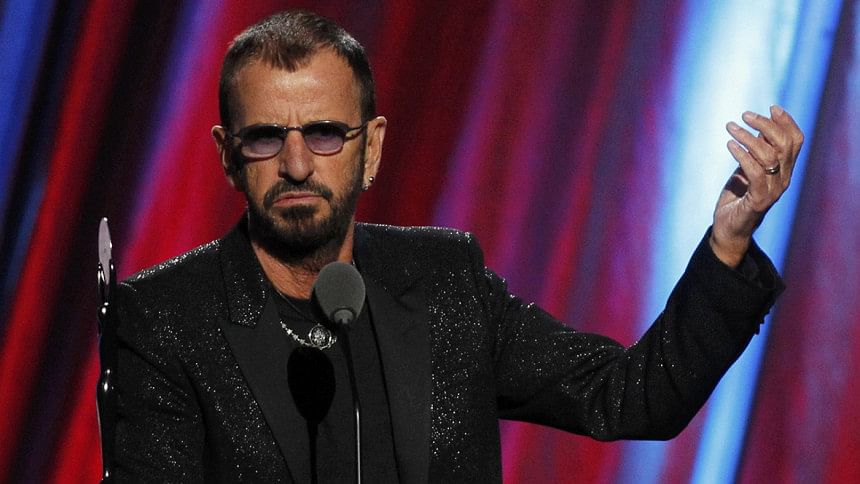 Former Beatles drummer Ringo Starr was inducted into the Rock and Roll Hall of Fame as a solo artist on Saturday - the last of the four band mates to earn the honour in a ceremony in Cleveland celebrating some of the biggest stars of rock music.
Among the 2015 honourees joining Starr, inducted by onetime band mate Paul McCartney, were singer Bill Withers, punk-pop band Green Day and Lou Reed, the primary force behind the Velvet Underground, who was among the most influential rock musicians in history.
"After the things I've sat through tonight..." Starr joked as he took the stage as the night's final inductee. "Blah, blah blah. I've got some stories.
"Finally, I'm invited and I love it," he said.
The event, which sold out in minutes and is due to air on HBO on May 30, marks the 20th anniversary of the Rock and Roll Hall of Fame and Museum, where the ceremony is being held, and the 30th induction ceremony.
Performers at the ceremony included Beck, Foo Fighters' front man Dave Grohl and former Rage Against the Machine guitarist Tom Morello.
Inducting Withers, who gained fame with the melancholy hit "Ain't No Sunshine" in 1971, was pianist and singer Stevie Wonder, while John Legend played in his honor.
"Who else can say they came here with a legend and a wonder?" Withers joked.
Pioneering female rock musician Patti Smith paid an emotional tribute to her friend Lou Reed, who died in 2013 of liver disease.
Also inducted was Joan Jett & The Blackhearts, by pop star Miley Cyrus, who recounted smoking marijuana in a hotel bathroom with Jett upon meeting her for the first time.
Blues guitarist Stevie Ray Vaughan, who died in 1990, was honoured by guitarist and singer John Mayer.
For his part, Starr, 74, has released 18 solo studio albums since the breakup of the Beatles, including his latest, "Postcards From Paradise," earlier this month.
Starr has been a Hall member since 1988, as a part of the Beatles.
Artists are eligible for induction 25 years after the release of their first record. Green Day was inducted in its first year of eligibility.
The ceremony is the fourth hosted by Cleveland, which most recently had the honour in 2012, with the event usually being held in Los Angeles or New York.