The Hybrid Experience: A showcase of community, brotherhood and mutual respect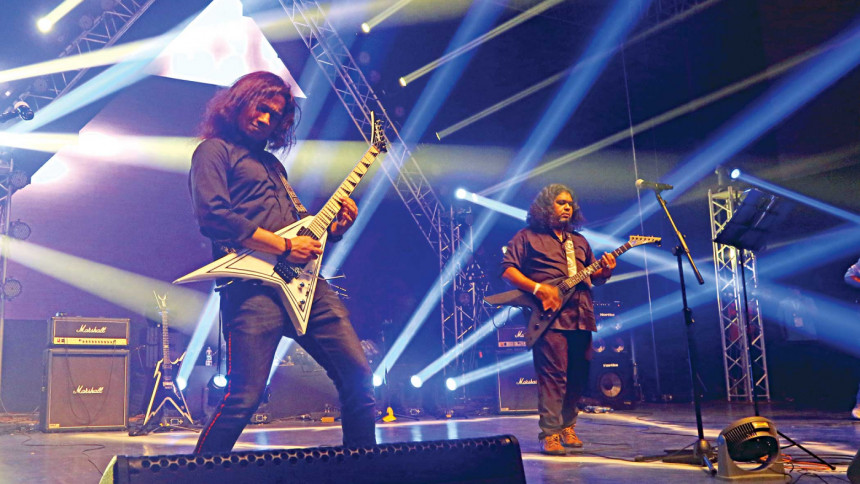 In a line-up full of hard-hitters like Artcell, Black, Cryptic Fate, Arbovirus, Nemesis, AvoidRafa, Mechanix, and Dreek, the most memorable moment was Shakib Al Hasan gingerly singing "Amra Korbo Joy", much to the elation of the crowd.
This could very well be interpreted as criticism, but in this instance, it was merely the cherry on top of a great show.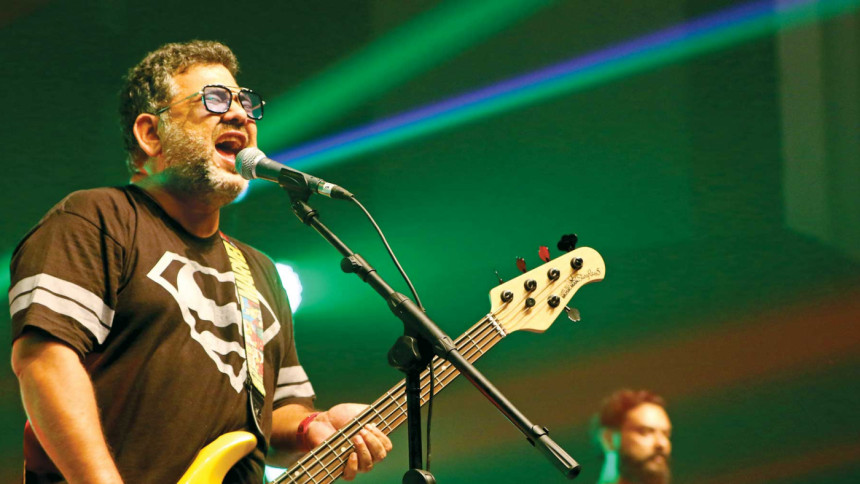 Concerts in the International Convention City Bashundhara (ICCB) are what I consider the acid test of a true music lover – with commutes to the place from most of Dhaka being a torturous grind, and the sound systems always being a hit-or-miss – but "The Hybrid Experience" on Friday did not disappoint.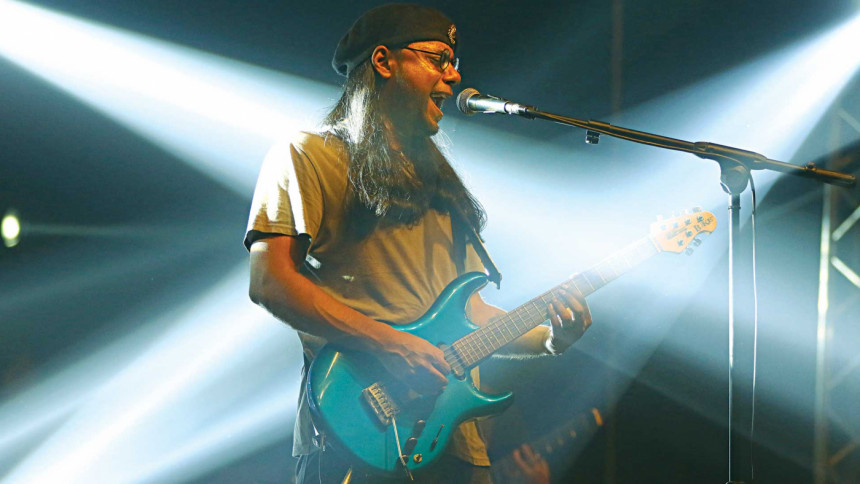 As I entered the premises, the youthful exuberance was really something to behold, as sparkly-eyed teenagers younger than most of the bands themselves waited to see the heroes. I entered with the general expectation that I could see the entire line-up even after being late, I was simultaneously impressed and disappointed that I had missed Mechanix and Black (concerts are in the habit of starting very late).
It wasn't long before I kicked myself in the curb, as I got to know that Black had performed with Mila for their iconic "Tumi Ki Shara Dibe". Much like this performance, the concert lived up to its 'Hybrid' moniker – with Mechanix featuring Jamshed Chowdhury, Black covering Arbovirus' "Obhishap" and Arbovirus returning the favour with their rendition of "Aamra". AvoidRafa's rendition of Artcell's "Tomake" was magnificent, as frontman Rafa's high-pitched voice perfectly suited the parallel scales of the song.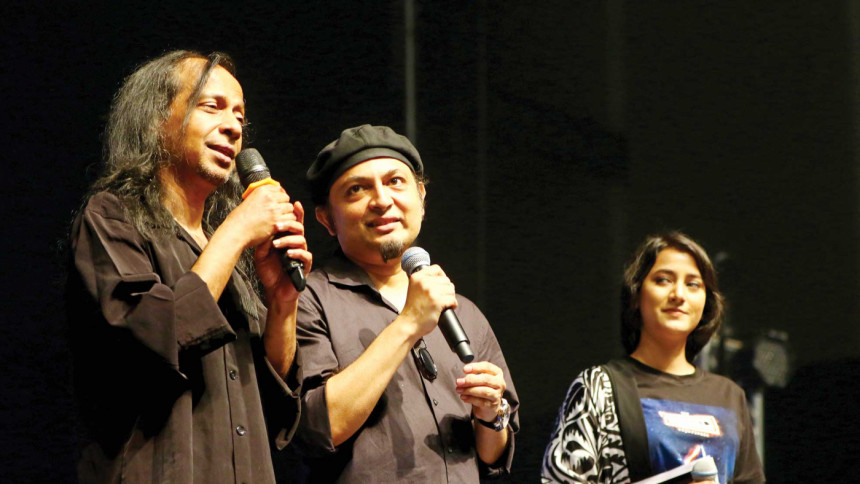 Musicians came together to perform tributes to Azam Khan and Ayub Bachchu, two pillars of Bangladesh's rock music industry. However, what was most refreshing to see was the tribute to Warfaze guitarist and legend Ibrahim Ahmed Kamal, as it is rare that we get to see tributes to a living, performing musician.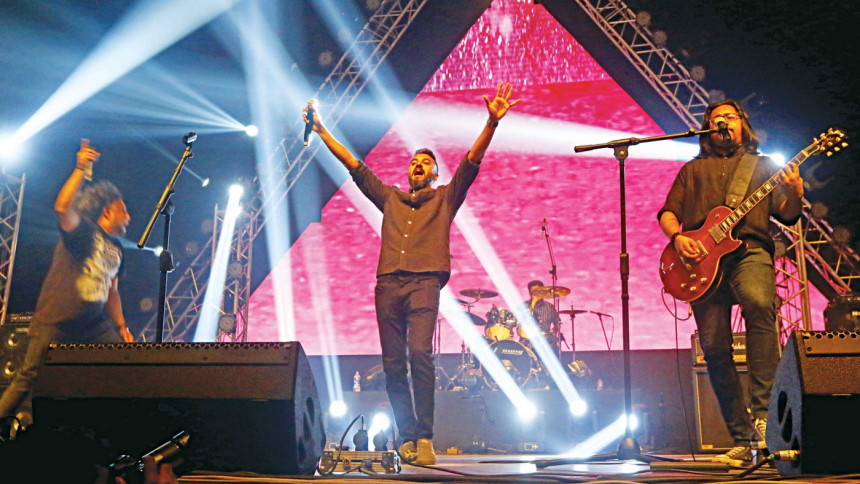 The organisers Full Circle and title Sponsor Daraz deserve felicitations for the execution of this wonderful idea – leaving no stone unturned in the sound, lighting or stage design.
When a concert is done well, it can hardly be rivaled by any other experience in the world – not only because of the music, but the sense of community, brotherhood and belonging in band music – one that was almost destroyed due to the pandemic.