My artistic life feels worthwhile, when I sing for our language martyrs: Rafiqul Alam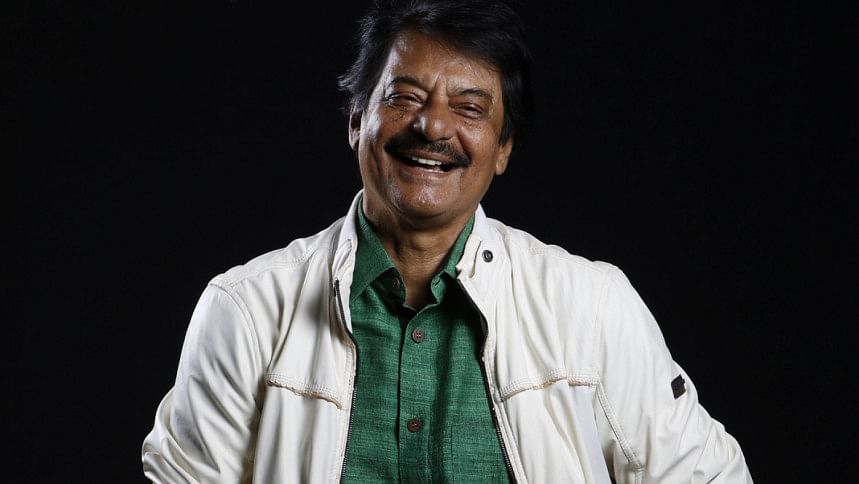 Rafiqul Alam, a celebrated musician and acclaimed Shadhin Bangla Betar Kendra artiste, is a legend in the Bangladeshi music industry for his decades of playback and 'adhunik' songs. Rafiqul Alam not only inspired the freedom fighters during our liberation war with his songs, but also sang many songs to pay tribute to the language movement in 1952.
In a candid conversation with the Daily Star, Rafiqul Alam shared his thoughts on International Mother Language Day, and more.
You sang many classics throughout your career. Tell us about the songs that you voiced for our great language movement.
Following Bangladesh's independence, I performed on radio and television in various languages in honor of International Mother Language Day. I voiced a song named "Opomane Tumi Shedin Jole Uthechile Bornomala", written by Abu Hena Mustafa Kamal, with the music composed by Ajit Roy. The song was also included in one of my albums for Ekushey. This song instantly caught the attention of the audience, and became very popular that time.
How much response did you get from outside the country for the song "Opomane Tumi Sedin Jole Uthechile Bornomala"?
I have to perform this song every time I am abroad. Expatriates from our country always want to listen to this song. I also enjoy the experience whenever, I can sing this song on stage. This is where my artistic life feels worthwhile, when the song sung for International Mother Language Day receives love from the people.
The music video of the song was made after a long time after the song was released. The video was broadcasted from BTV.
Which song did you sing first for International Mother Language Day?
In 1973, I sang the song "Amra Jenechi Jibon Mrittu Eki Shoman", written by Rafiquzzaman and composed by Sujeo Shyam. Another favourite of mine is "Angikarer Songi Joto Manush", released in 1976. The song was also written by Abu Hena Mustafa Kamal and composed by Satya Saha.
You have sung so many songs for our language movement. Still, you haven't received the Ekushey Padak yet. What's your take on that?
I expect the Ekushey Padak award for my contribution to this country, starting from Swadhin Bangla Betar until today. Now, the pro-liberation government is in power. Sheikh Hasina, the daughter of Bangabandhu Sheikh Mujibur Rahman, is doing an excellent job of running the country.
After independence, I worked as a researcher for 3 years at the Bangla Academy on a project about the liberation war in Bangladesh. During the war, the reports of the war in different countries for nine months, all the written information, the records written by the world leaders, and the Bangladesh document book (the book was edited by India's Muchkande), were translated by the four of us. It is one of the best works of my life.
How does it feel to have such a contribution to the music of International Mother Language Day?
The feeling of singing for our language movement can't be compared to anything else in my life. It feels surreal. My cousin, Abul Hossain, was also a freedom fighter. He was a great leader as well. My whole family is in support of the liberation war. He took me to the Bangabandhu's first speech at the madrasa ground in Rajshahi. Whenever someone asks me to sing for our language day, I never say no.
Do you have any memories of the 'Prabhat Pheri'?
I have been going to the Prabhat Feri, since childhood. I used to feel very moved at that time. I still go there every year, to pay homage to the language martyrs.