Jungkook's 'Dreamers' captures the essence of FIFA World Cup 2022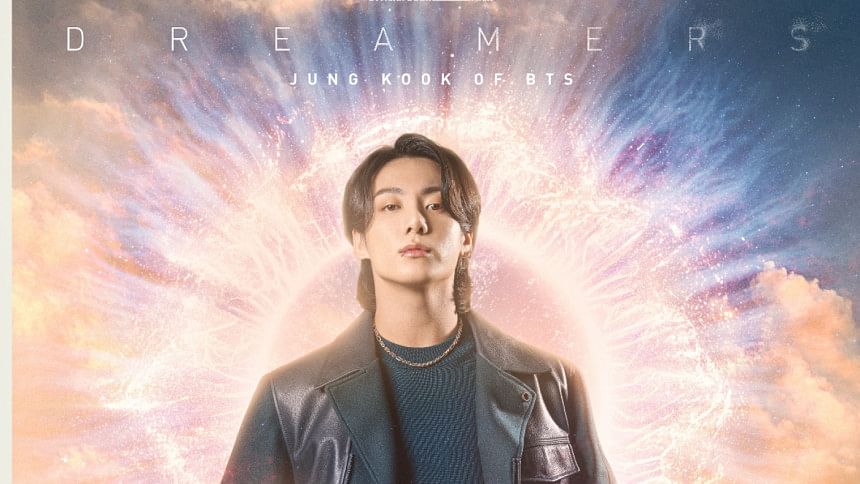 Jungkook took over social media as he dropped "Dreamers", his official soundtrack for the FIFA World Cup 2022. Taking to the official Twitter account of BTS, the singer dropped the song today.
The release of the song sparked an enormous social media frenzy, as followers shared their delight and amazement across all social media platforms. Several congratulations-related terms and Jungkook both trending on all platforms on social media with thousands of mentions.
The lyrics of the song are -- "Look who we are, we are the dreamers/We'll make it happen cause we believe it/Look who we are, we are the dreamers/We'll make it happen cause we can see it/Cause to the one that keeps the passion, respect oh yeah/Cause to the one that got the magic, respect, oh yeah."
Reacting to the song, a fan wrote on Twitter, "Let's take it to the top, such an uplifting song with those vocals, that percussion..."
Another fan wrote, "Tell Jungkook we are forever proud of our eternal artist. His voice is so dynamic and beautiful, the best singer in the world."
This is the first time that an Asian musician performed the official anthem of the FIFA World Cup. Artistes like Shakira and Enrique Iglesias have had this honour in the past.
Following the official release of "Dreamers," Jungkook will perform alongside Qatari artist Fahad Al-Kubaisi today at 8 pm, at the opening ceremony of the 2022 FIFA World Cup. The special live performance of "Dreamers" will be broadcast on a variety of media outlets worldwide.