Guess the song and win BDT 1 lakh!
Channel i and Gaan Bangla present 'Eid Music Quiz'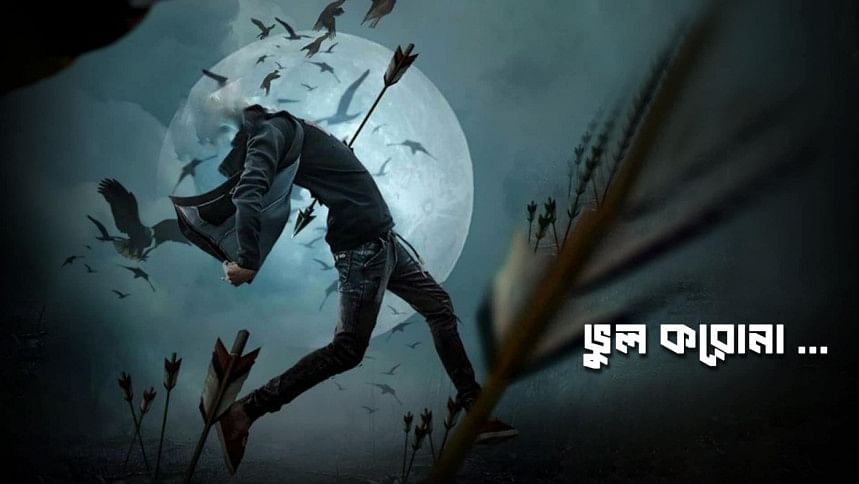 On the occasion of Eid, for the first time, Channel i and Gaan Bangla have come together to organise a quiz event, "Eid Music Quiz", sharing a new song titled "Bhul Koro Na" with the audience. The lyrical video of the track was released today on both channel's social media.
However, no other information about the song was made public. This time, the two channels have challenged the music lovers and audience to guess the specifics of the song.
Channel i and Gaan Bangla have announced that the participant who provides the correct answer will be awarded BDT 1 lakh.
According to the two channels, many netizens have already taken the challenge and wrote their answers in the song's comment section.
Many renowned musicians have already posted the song on their social media accounts and have already guessed the singer of the track.
Amongst the music artistes, renowned musician Rafa posted on his social media huddle, "I can already guess who sang the song. However, I won't reveal it until the challenge ends."
On the other hand, musician Tanvir Tareq has posted, "What an amazing song. Such great composition and lyrics."
He continued in his post, "I think the questions about who wrote the song? Who composed it? Who produced it? Under which music label was it made?—all these are already appearing in the audiences' minds."
However, to participate in this challenge, there are two rules as well. The two channels stated that the challenger is required to write the correct answer alongside their name and phone numbers and email it to [email protected].
Moreover, the challenger also needs to share the song on their Facebook wall with the hashtag #bhulkorona. The last date of answer submission is April 20, 2023.
 The lucky winner will be selected from the participants who mailed the correct answer via lottery, and rewarded BDT 1 lakh cash prize.