Chirkutt announces new US tour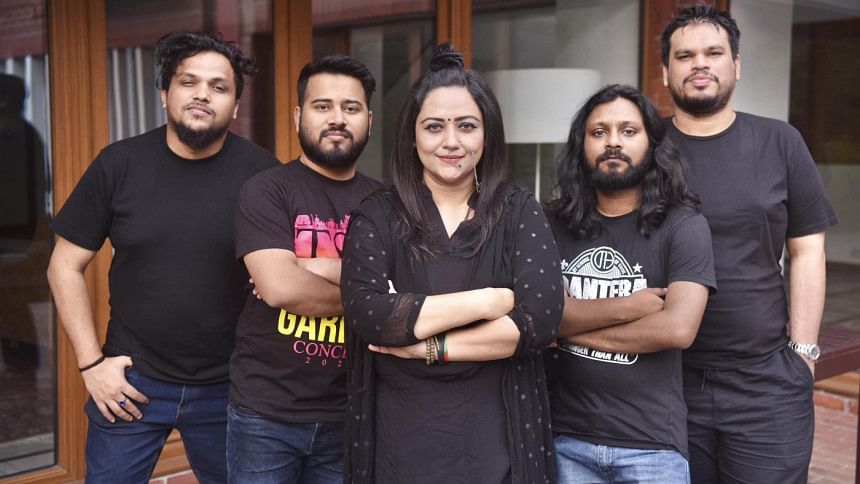 Earlier today, popular Bangla fusion band Chirkutt announced that they will soon be starting a tour in the US. Titled "The Legacy Tour, USA 2023" will mark the band's third, full-fledged, international tour.
The announcement came through Chirkutt's official Facebook page, where they also shared the posted for the upcoming tour.
In the post, the band wrote, "We are extremely happy and grateful that for 21-long-years we have been working towards our vision for Bangla music through our own original songs, melodies and thoughts. Now, we are excited to announce that we will soon be departing for our third full-fledged tour in America, 'The Legacy Tour, USA 2023'. If all goes well, we will leave the country for the US in the first week of May."
The post continued saying, "The first concert will take place in Boston. The tour will continue until the end of June. During this entire time, we will be performing concerts across different cities of North America."
Previously, Chirkutt had performed two other international tours. Aside from this, they also performed in the world's most historic and popular venue, Madison Square Garden (MSG), last year. The concert at MSG was organised by the Ministry of ICT, on the occasion of the 50th anniversary of Bangladesh. At that concert, they got to perform with the likes of the legendary band, Scorpions.
Additionally, the band also performed at one of the world's largest and most prestigious music festivals "South by Southwest" (SXSW).
They concluded their post by asking all of their fans and well-wishers to pray for them so that their tour goes smoothly.