BTS's Jungkook embodies iconic Western music eras for 'Vogue Korea'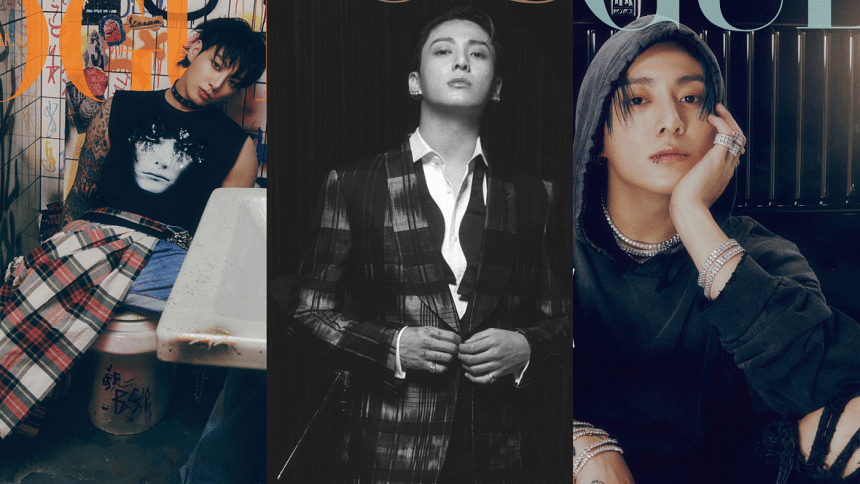 Vogue Korea featured the stylish BTS member Jungkook in four avatars for their October edition. Each picture visually embodied a different iconic Western music era, creating a revolution in worldwide music.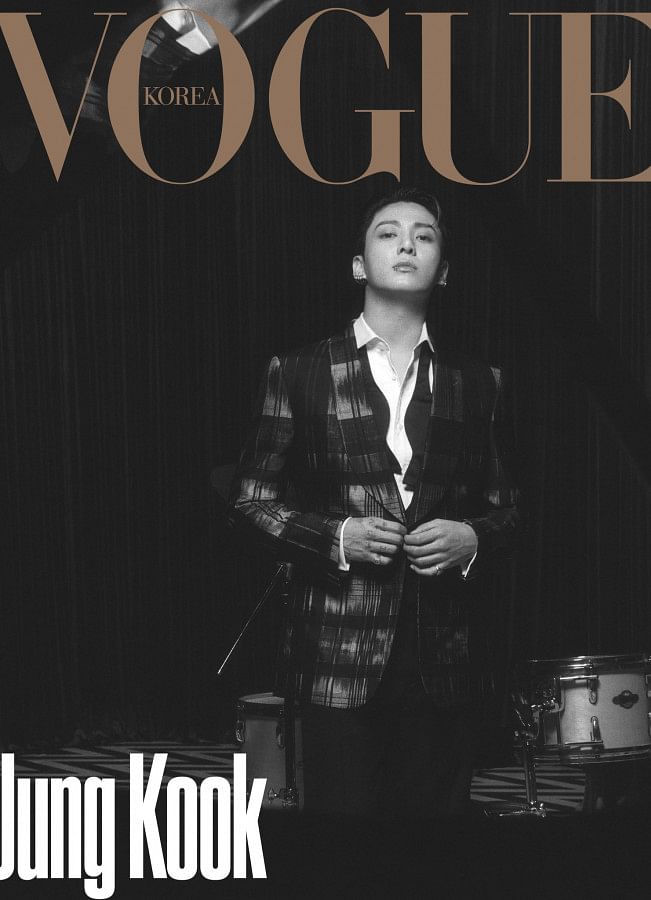 Jungkook's first theme is 'The Jazz Age,' where he wore a white shirt under a blazer and black slacks to match. The second photoshoot embodied the 'British Rock in the 1960s,' wearing a black shirt along with frills and pearl embroidered pants. He gave a piercing look toward the camera as he kept it edgy with multiple rings on his ears.
The '1970s Punk' theme witnessed Jungkook donning eyeliner and a choker in a sleeveless black t-shirt, denim, and a plaid shirt around his waist. He was photographed inside a graffitied toilet as he showed his inked arm to his fans.
Jungkook's final theme was 'Modern Hip Hop', where he posed for the camera wearing a black sweatshirt and jewellery.
Jungkook has created history at the 2023 Video Music Awards (VMAs). He received the Song of The Summer Award for Seven (feat. Latto) and became the first male K-Pop soloist to win a VMA. Later that night, he was seen dining with HYBE Chairman Bang Si-Hyuk and TXT members Yeonjun, Soobin, Beomgyu, Taehyun, and Huening Kai.