BTS Jin teases J-Hope about 'copying content'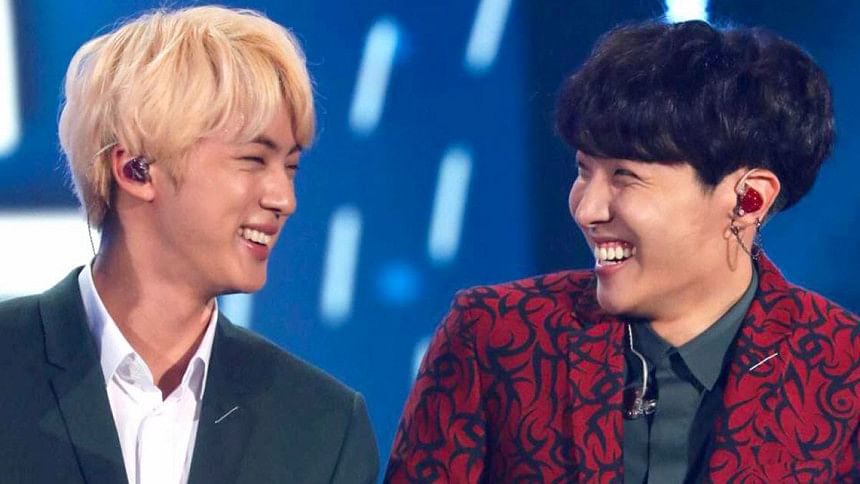 In a recent Weverse post, BTS' Jin teased his fellow group member J-Hope, after he penned his first letter to fans from the military. Both the K-pop stars are enlisted in the army, serving in different bases. Jokingly, Jin accused J-Hope of copying him with his letter, before urging him to make BTS proud with his ranking in the army.
As per @BTStranslation_ on twitter, Jin took to their online fan community, Weverse and wrote, "Yo.. what's this. 'Hobi's letter' why are you copying my content.. pay up! The audacity of a private first class..(copying) a corporal. When we meet during the holidays, don't think about making eye contact."
Jin also added, "If one doesn't achieve being ranked among Special Forces, it'll be a loss for BTS, remember that. Achieve it by this month."
The fun banter between the two left fans missing them while they are completing their military duty.
Jin is the oldest member of BTS and was the first one to enlist in the army in December 2022. After him, J-Hope joined the army in April 2023. Other members are slated to join military services soon, according to their individual timelines.