Demand for reviewing road accident compensation
A ploy by transport owners not to pay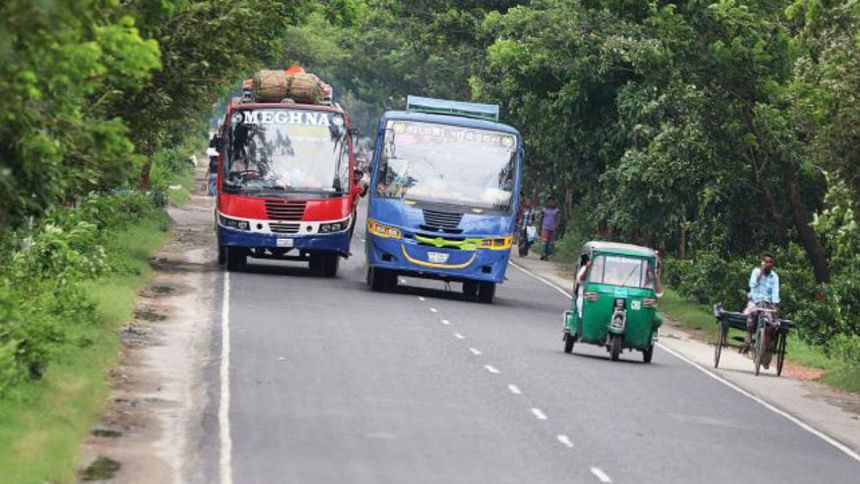 A joint meeting of transport owners and workers was held in the city's Mohanagar Natya Mancha on May 2 where transport leaders stated that they would have to rethink their decision to remain in the business in light of recent orders by the High Court to transport companies to pay financial damages to road accident victims. Their opinion is that bus and truck drivers are being touted as enemies of the people and the hefty fines being slapped on them are unjustified.
While these fines may seem too steep for a sector that has operated with impunity for many decades, the thousands of people who fall victim to rash driving by heavy transports have a right to seek compensation for accidents. When we look at the data presented by Bangladesh Jatri Kalyan Samity, we have some 7,000 people killed and more than 15,000 people injured in over 5,500 road crashes in 2018 alone. That comes to an average of 20 lives every day and the principal causes for such high numbers of casualties is due to reckless driving, risky overtaking, faulty roads, unfit vehicles and unskilled drivers.
Bringing back order to our roads must be a priority issue for the authorities. The fact that transport associations want to take no responsibility for the deaths being caused on our roads shows just how much they care about people's safety. The law has to be respected by all and anarchy cannot be tolerated. We hope authorities will stand firm and not buckle to pressure of the transport association. The time has come for them to take responsibility for the misery caused every year on the country's unruly roads.