Editorial
Banking services vulnerable to fraud
Security measures woefully inadequate!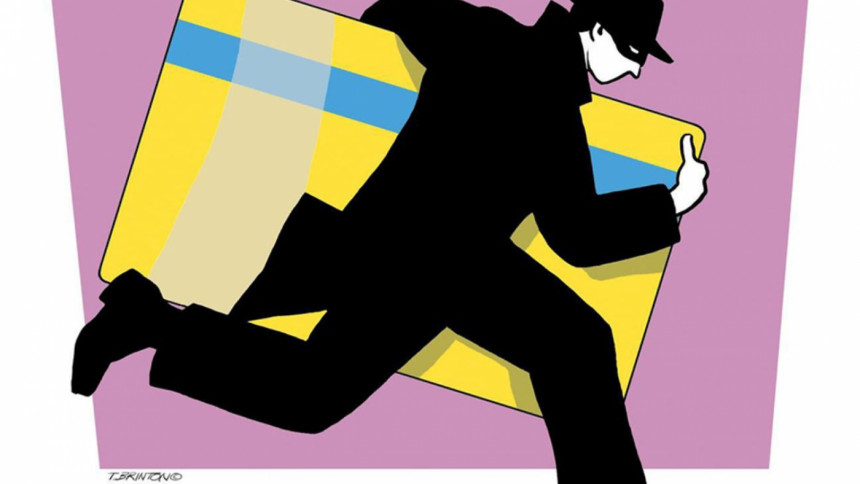 In spite of Tk 25 lakh being stolen using around 40 cloned cards in February last year, identity theft by miscreants, exploiting weaknesses in credit and debit card security systems, ATMs, point-of-sales (POS) and banks, is continuing alarmingly in the country. The Bangladesh Bank (BB) had apparently warned banks about frauds at POS terminals and ATMs. 
But a year and a half later, most banks are, reportedly, yet to take the necessary security measures. And a recent event, where a credit card holder sitting in Dhaka had discovered that USD 450 was taken out of her account via two transactions on the same day—one from Spain and the other from New Jersey—is further evidence to the fact that vulnerabilities in the banking system are still quite prevalent.
In its directives, the BB had asked all banks to install anti-skimming devices at their ATM booths, make cards chip-based and phase out cards with magnetic-strips. According to a Bangladesh Institute of Bank Management survey, however, only 67 percent of ATMs had anti-skimming devices installed and about half the debit and credit cards were found to be EMV-compliant. Another impediment to addressing the problem is banks' unwillingness to report such incidents to protect their own reputation; as without the report, the BB is unable to act appropriately.
We ask the authorities to instruct banks to strictly adhere to the previous directives. Moreover, banks found culpable of negligence should be held accountable and appropriate measures should be taken against them by the authorities in an effort to secure banking services for citizens.