4 foreigners under scanner
One of them could be ATM fraudster, say investigators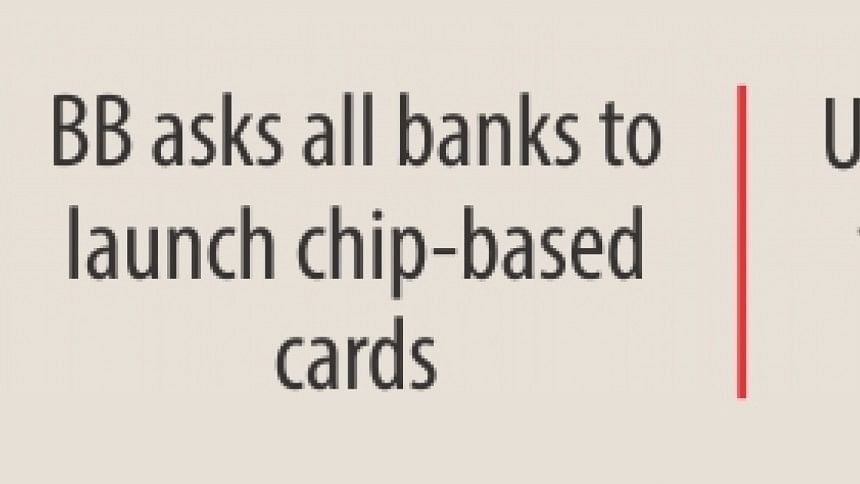 While the law enforcers are busy identifying the culprits involved in the recent ATM frauds, the central bank is doing everything possible to protect customers and bring back confidence in the automated transactions.
Five days after the skimming off four ATMs in the capital, police yesterday claimed to have identified at least four foreigners who look like the foreign national seen in the CCTV footage setting up a skimming device in one ATM booth.
However, not all of them are suspects, police said, adding that they have their names and nationalities but would not disclose those,   citing the ongoing investigation.
"We have identified four to five foreigners with similar appearances from the CCTV footage collected from the ATM booths. We are sure that one of the foreigners has a link to the ATM forgery," Additional Commissioner of DMP Monirul Islam told reporters at the DMP media centre.
Since they are foreigners, law enforcers are not arresting or interrogating them as yet, said Monirul, also chief of the newly formed Counter-Terrorism and Transnational Crime unit.
"But they are under our scanner. We want to be sure about their involvement in the fraud [before naming or arresting anyone]," he said, adding that they were using technologies to identify the culprits.
Fraudsters were able to withdraw Tk 20.6 lakh by making duplicate cards with the data of 36 cards they captured by the skimming devices they set up in four ATMs in Dhaka last week, according to Bangladesh Bank (BB).
But the skimming devices attached to the four ATMs of three private banks stole data of 1,200 cards, which became vulnerable to frauds.
"We took prompt actions to deactivate those cards and issue new ones to customers," said Shubhankar Saha, executive director and spokesman of the BB, after a meeting with the heads of card divisions of all banks operating in the country.
"The banks will pay back the money to their customers who became victims of this forgery," he added.
Also, the BB has come up with a number of measures, including introduction of chip-based cards and a uniform limit per transaction per day for all banks.
"We have asked banks to issue chip-based debit cards as soon as possible to protect customers from frauds," said the central bank spokesman.
A few banks have already moved to EMV (Europay, MasterCard, and Visa) chip cards and PIN (personal identification number) issuance, but a large number of banks continue to issue magnetic stripe cards vulnerable to frauds, said Shubhankar.
EMV cards and PINs protect against both counterfeit (skimming) and lost and stolen card fraud.
On setting a limit on ATM transaction, the central banker said he discussed the issue with heads of the banks' card divisions yesterday, but it would be finalised after further discussions. Presently, different banks have different limits, ranging from Tk 20,000 to Tk 100,000 per day.
Though the police are investigating possible involvement of banks' officials in the scam, the BB spokesman said they were yet to find that in their own investigation, which he said had been completed, but not made public.
Last week, four ATMs of three banks -- two of the Eastern Bank and one each of the United Commercial Bank and the City Bank -- were skimmed off by fraudsters, one apparently a foreigner.
The gang put skimming devices to read data from the debit cards used in these booths. They waited 10-14 hours to get details of the cards used in these ATMs. Then they loaded the details on cloned cards to make unauthorised transactions.
This is for the first time that skimming off ATMs has happened in the country, bankers say, adding that it has affected the confidence of customers as well as bankers.
BB data shows that after the scam hit news headlines, transactions through ATMs went down by 40 percent on Sunday. Normally, over two lakh transactions take place via ATMs every day.
"But the transactions were almost normal on Tuesday," said the central bank spokesperson.