Anwarul Amin's memoir revisits the first Bangladeshi bank established abroad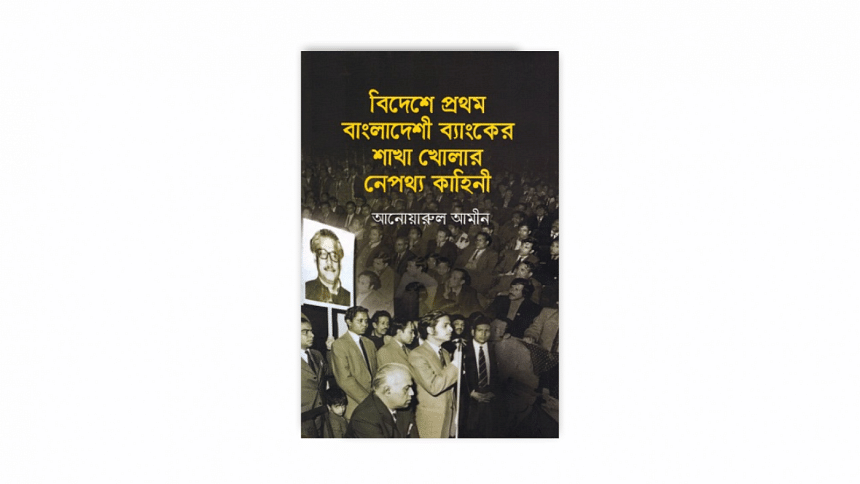 A new book revisits one of the hitherto unknown chapters in the history of banking in Bangladesh.
In a discerning recollection of events, esteemed retired banker Anwarul Amin has released his memoir about opening the first branch of a Bangladeshi bank abroad.
Bidheshe Prothom Bangladeshi Banker Shakha Kholar Nepottho Kahini (Ramon Publishers, 2021) recounts Amin's journey as a young, Bengali banker starting in the Pakistan era and transitioned into the non-cooperation movement of the shadow Awami League government that ignited the 1971 War of Independence and the ensuing challenges of nation building.
Graduating from Westminster Bank Institute of Banking in England, a 21-year-old Amin returned to East Pakistan in 1955 to start a career with the Muslim Commercial Bank.
Even while working at the National Bank of Pakistan and the Industrial Development Bank of Pakistan, Amin secretly sought to work for a Bengali-owned bank. This came to fruition in 1965 when he joined the newly established Eastern Banking Corporation. Soon after, he was put in charge of the key portfolios of planning and development, audit and inspection, and correspondent banking.
With Bangladesh's independence arose the need to mark its influence in the world of international banking and finance. Anwarul Amin was assigned the crucial task of opening the first branch of a Bangladeshi bank in the global financial capital, London.
"He had little to fall back on other than dogged patriotism, an entrepreneurial bent of mind, ingenuity and the support of like minded others, at a mere 37 years", said Aasha Mehreen Amin, the author's daughter and Senior Deputy Editor at The Daily Star.
From a historical perspective, the book serves as an important document that records the pivotal role played by Amin and other Bengali bankers in the banking and finance side of the liberation struggle, a topic that is seldom discussed.
The book is available at Baatighar, Aziz Supermarket (Porua), Ramon Publishers, 26 Banglabazar.