DMP introduces one-way movement in kitchen markets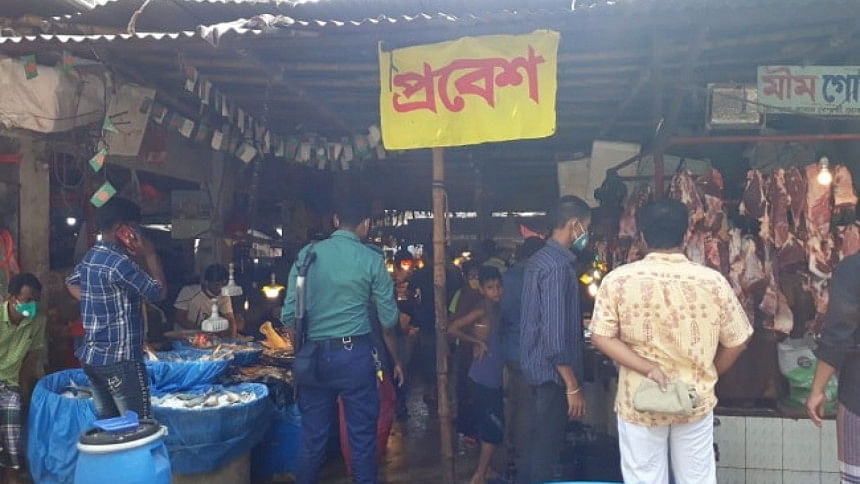 Dhaka Metropolitan Police (DMP) has initiated one-way movement in recognised kitchen markets of the city to curb the spread of coronavirus, with shoppers now being asked to enter one way and exit another.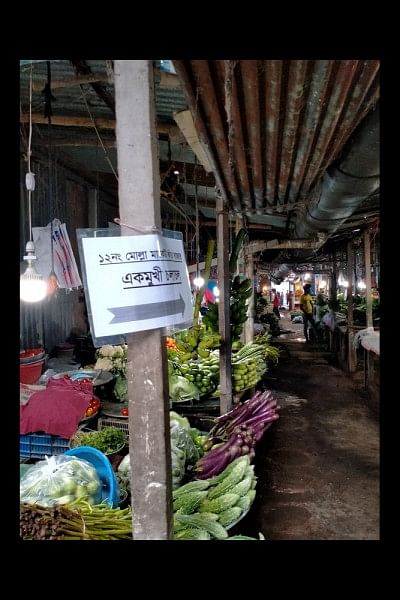 In order to ensure social distancing, the DMP has introduced the one-way movement in the kitchen markets and buy the essentials within the scheduled time, said Masudur Rahman, deputy commissioner (media) of DMP today.
The DMP urged the citizens to comply with the measure, adding that signs have been put up in different markets and police, together with market committees, are working to ensure that the instructions are followed.
On April 6, the DMP issued a directive asking authorities concerned to close all types of shops and business centres -- except pharmacies -- by 7:00pm on a regular basis.
Besides, shop owners at different points across the area under DMP authority have been asked to keep their business establishments open from 6:00am to 2:00pm.