Polling agents should have the strength to persist: CEC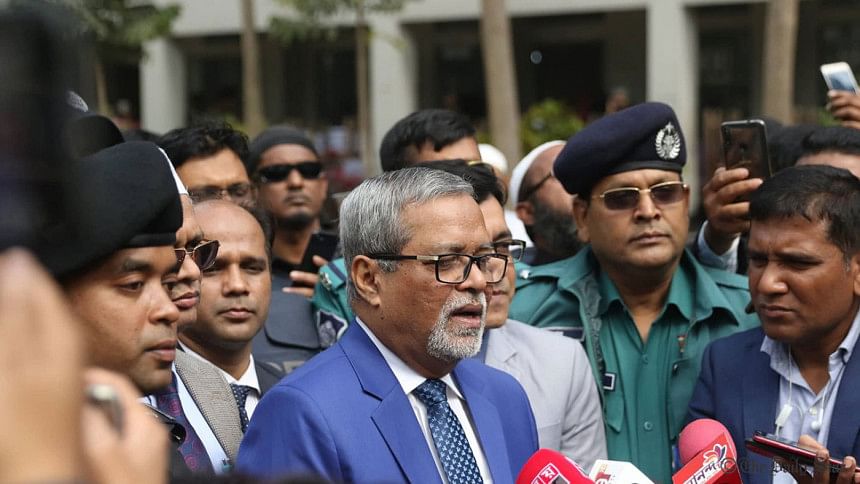 Chief Election Commissioner KM Nurul Huda said polling agents should have the strength to stay put at polling centres.
"The agents must have strength to persist…They shouldn't leave whenever anyone asks," the CEC said after a reporter drew his attention to allegations that polling agents of BNP-nominated mayor candidates were being driven out.
Nurul Huda was briefing reporters after casting his vote around 11:30am at IES school and College at Uttara. 
"We did not receive any direct complaint that agents are being driven out," he said.
Asked whether polling agents should resist if they face difficulties, the CEC said, "They should. I think so…Primarily he/she should resist whenever anyone asks them to leave."
The CEC told the polling agents to ask for assistance from presiding officers and members of law enforcement if they were threatened or driven out.
Returning officers will take steps if they receive allegations, he said, adding "We will stop voting if situation of a centre goes beyond control."
At the briefing, he, however, said the voter turnout till then was not satisfactory and hoped that it would pick up soon.
The CEC expressed his satisfaction over the overall election situation.