Shantona Shantuma: A pioneering manga artist duo in Bangladesh
The aim was to popularise Bangladeshi manga. At first the initiative was voluntary but later, they succeeded to commercialise the publication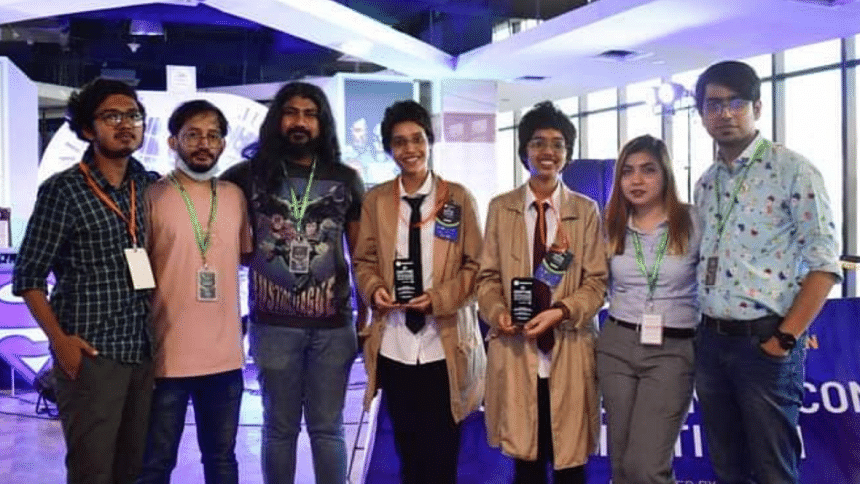 Manga is a popular topic among comic book lovers these days in Bangladesh. Manga refers to Japanese comics or graphic novels; due to its unique art style and different ways of storytelling, it is now popular as a global artform. Manga is being produced in many countries highlighting their cultures, reading practices, printing styles, languages, etc.—as does Bangladesh, in a form that has come to be called "Bangladeshi Manga''. 
Shantona-Shantuma, the artist duo, started drawing manga in 2010. Initially their creations were written in English, drawn as black and white or monochrome sketches, and many of the manga followed the right to left reading direction in the original Japanese method. Eventually, in 2015, they were inspired to publish their work and came up with the idea to create manga in Bangla to reach a wider audience. 
However, facing rejections from local publishers who did not want to publish manga, in October of 2016, one of their one-shot manga named Kinsa Khyong was published in the monthly Kishor Alo magazine. 
On August 10, 2018, they founded Manga Stage, a manga publication for practising, creating, and spreading Bangladeshi manga. The ambition was to popularise Bangladeshi manga. At first the initiative was voluntary but later they succeeded to commercialise the publication.
From 2019, Shantona-Shantuma started to work for Panjeree Publications Ltd as regular manga artists. Their manga book Agnijoddha is a continuing series from the publication. The artists have over 19 manga titles published in both online and print media, and have won the title of becoming the first professional manga artists of Bangladesh for their early success in their career.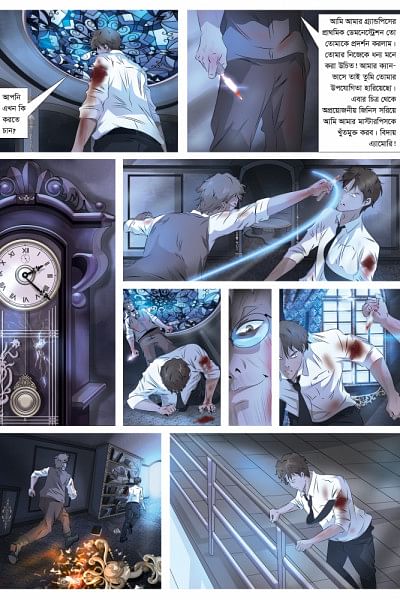 Some of their manga include Kinsa Khyong, Bashap, Agnijoddha, Locker er Chithi, Protik, Shikar, Bohurupee, Tanaporen, Promodtorite Atongko, Chirobhashomaan, and Farewell.
Shantona-Shantuma plans to continue working in the Bangladeshi manga industry and contribute to its growth.