11 books to read during Sexual Assault Awareness Month
Trigger Warning: This article mentions sexual and domestic abuse, trauma, and issues of mental health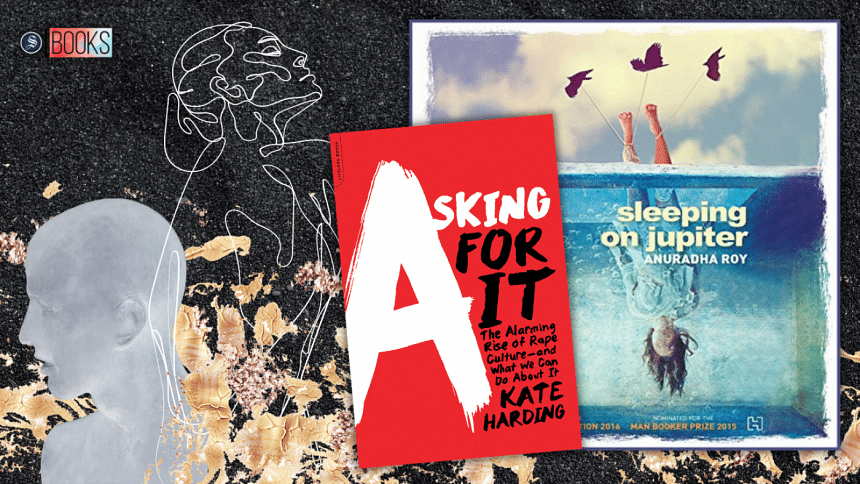 Sexual Assault Awareness Month (SAAM) is observed every April to support sexual assault survivors. Reading about sexual assault can provide an opportunity for survivors and allies to learn, heal, and raise awareness about sexual assault and harassment. Be it reading memoirs and personal essays written by survivors, nonfiction books that provide information on the topic, or fiction that brings about healing and recovery, this list tries to cover a varied ground. These books offer a way to process emotions, gain new perspectives, and understand the complexity of sexual assault and its impact on survivors.
Books written by survivors: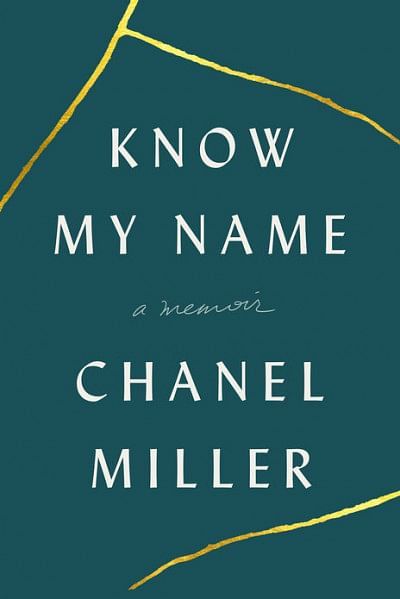 Lucky
Alice Sebold
Hachette Book Group, 2002
This memoir details the author's own rape and the aftermath of the attack. It is a raw and honest depiction, detailing the author's struggles with PTSD, depression, and self-blame. Through her story, Sebold sheds light on the trauma that survivors endure and the journey towards healing.
When I Hit You: Or, A Portrait of the Writer as a Young Wife
Meena Kandasamy
Atlantic Books, 2017
The unnamed narrator of Kandasamy's novel falls in love with a university professor and moves to a new city with him. The language barrier adds to the subdued domesticity her husband forces her to maintain in her speech. He forces a complete submission of her social media accounts and mobile phone. Then come the social humiliation, rape and other forms of physical violence. The narrator's writing is a form of resistance, an act that brings her hope, and it links her with writers of other races and cultures across and beyond South Asia who have also undergone abusive relationships—writers such as Anne Sexton, Kamala Das and Elfriede Jelinek. 
The novel is a fictionalised account of the author's own experience of marriage. 
Know My Name
Chanel Miller
Viking, 2019
In this powerful memoir, Miller recounts her own sexual assault by Brock Turner and the subsequent trial. It is a searing indictment of the justice system's treatment of survivors and a powerful call to action. Miller's resilience and determination to speak out and seek justice make this book a must-read.
Books that raise awareness:
Asking For It: The Alarming Rise Of Rape Culture—And What We Can Do About It
Kate Harding
Da Capo Lifelong Books, 2015
This nonfiction book delves into the pervasive culture of rape and victim-blaming that exists in society. Harding explains how cultural attitudes contribute to sexual assault and offers suggestions for how to change them. This book is an important resource for anyone who wants to understand the systemic issues that perpetuate sexual assault.
The Power
Naomi Alderman
Viking, 2017
This dystopian novel imagines a world in which women have the power to electrocute others with their hands, flipping traditional gender roles on their head. The book explores themes of power, privilege, and sexual violence in a thought-provoking and engaging way.
Books that promote healing: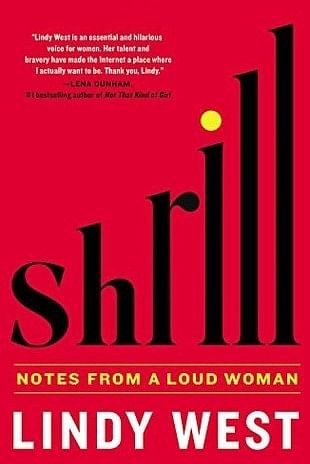 The Body Keeps the Score: Brain, Mind, and Body in the Healing of Trauma
Bessel van der Kolk
Viking, 2017
This nonfiction book explains the science of trauma and how it affects the brain and body. The book offers practical tips for healing and coping with the effects of trauma, including mindfulness, yoga, and other forms of self-care.
Sleeping on Jupiter
Anuradha Roy
Hachette India, 2015
Nomita Frederiksen, the protagonist of Roy's novel, witnesses at a young age the murder of her father, before she is abandoned by her mother and lands in an ashram run by a spiritual leader in the town of Jarmuli. There, Nomita experiences sexual abuse at the hands of the guru. 
Decades later, Nomita returns to the town as a photographer, and the place then becomes an open wound in the text, revealing the hypocrisies of South Asian society in which spiritual leaders enforce women's "modesty" while abusing young girls, where men claiming progressive attitudes don't hesitate to hit a woman when rejected. Nomita's story is interspersed with that of three middle aged women on a vacation to the beach town, trying to escape the confines of their marriages. 
Shrill: Notes from a Loud Woman
Lindy West
Hachette, 2016
West's memoir is a funny and uplifting look at body positivity and self-acceptance. West discusses her own experiences with fat-shaming, harassment, and online trolling, and offers a message of hope and resilience. This book is a great reminder that survivors can find joy and strength in their own bodies and experiences.
Books for allies: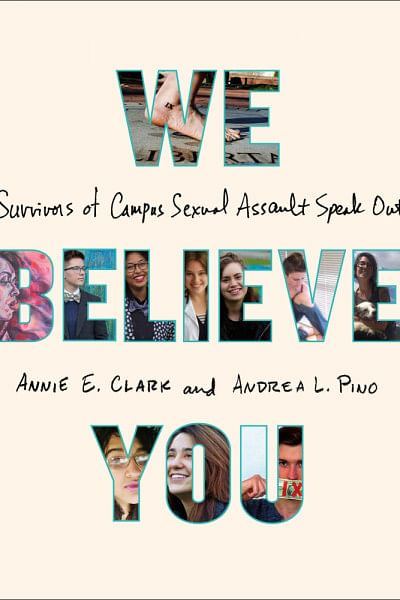 We Believe You: Survivors of Campus Sexual Assault Speak Out
Annie E. Clark, Andrea L. Pino
Holt Paperbacks, 2016
This nonfiction book shares the stories of survivors of campus sexual assault and the grassroots movement that emerged to fight back. The book offers practical guidance for allies on how to support survivors and advocate for change.
What We Talk About When We Talk About Rape
Sohaila Abdulali
Myriad Editions, 2019
This nonfiction book challenges the myths and stereotypes surrounding sexual assault and offers a nuanced view on how rape is perceived. In her discussion, Abdulali includes the idea that victims are somehow responsible for the violence perpetrated against them. She also examines the ways in which rape is often trivialized or dismissed, both by individuals and by institutions such as the media and the criminal justice system.
Men Explain Things to Me
Rebecca Solnit
Haymarket Books, 2014
Solnit's collection of essays examines the ways in which gender inequality perpetuates sexual violence and other forms of oppression. Her essay is witty and sharp, calling out men who claim more knowledge than women. She unpacks imbalances in the gender wars and abusive marriages.  
The book offers insights into how we can work to challenge these systems and create a more just society for all.
Not That Bad: Dispatches from Rape Culture
Roxane Gay (ed.)
Harper Perennial, 2018
Written mostly in the first person, this anthology features essays by a diverse group of writers, including actors, activists, and writers, all of whom explore the impact of rape culture on their lives. There is Brandon Taylor, author of Real Life, writing about his own experience of assault by his uncle; Jill Christman writes about facing a college predator; other essays address experiences by trans individuals, issues of mental health, and more. The book offers a powerful and moving look at the ways in which sexual violence affects people from all walks of life.
Kazi Raidah Afia Nusaiba is an aspiring journalist who spends her time reading and researching.