4 nonfiction books that unpack South Asian feminism with nuance
The collection, 'Period Matters', explores the physical, psychological and political experiences of menstruation across South Asia.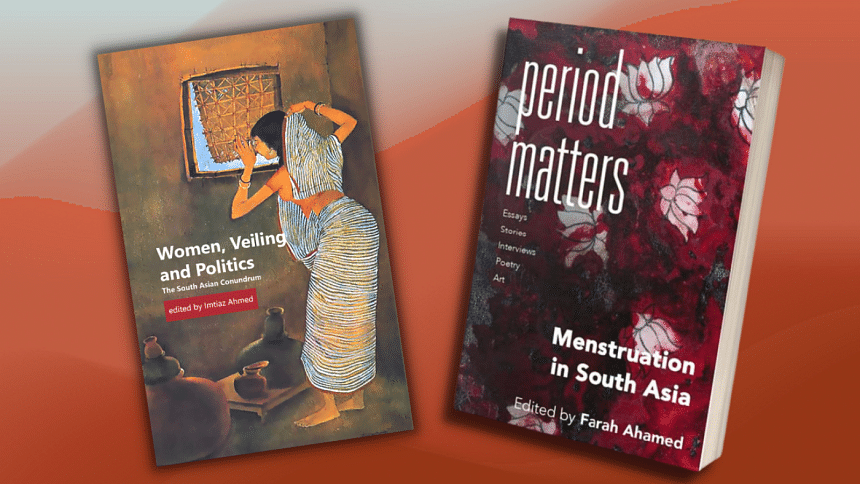 Essays, poetry and more on menstruation, bodily autonomy, and spiritual freedom.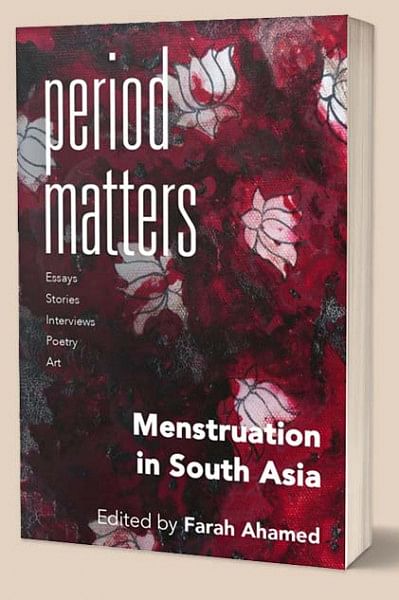 PERIOD MATTERS: MENSTRUATION IN SOUTH ASIA
Farah Ahamed (ed.)
Macmillan, 2022
A writer, editor and human rights lawyer based in Lahore and London, Farah Ahamed began the Period Matters project with the aim of unpacking the diverse experiences of menstruation—which differs across communities, cultures, classes, professions, and across the gender spectrum. "Who would be the writers and artists to capture the diversity of representations? I found the answer lay in complete creative liberty", she writes in her Editor's Note. The collection comprises essays, poetry, short fiction, feature pieces, interviews, research reports, and photographs and artwork that explore the physical, psychological and political experiences of menstruation across South Asia. 
Among other pieces, Tashi Zangmo writes about menstrual health in the Buddhist nunneries of Bhutan. Radha Paudel writes about preserving menstrual dignity as a human right in Nepal. Shashi Tharoor comments on the Menstrual Rights Bill tabled in India's Lok Sabha. Farah Ahamed herself unpacks the male and female gaze in fiction portraying menstruation. And in a later interview with women in Bangladesh's RMG sector, she helps reveal the need for period-friendly workplaces in the country. 
WOMEN, VEILING AND POLITICS: THE SOUTH ASIAN CONUNDRUM
Imtiaz Ahmed (ed.)
University Press Limited, 2019
"In recent times, the territoriality of societies in the name of 'modern state' and the power of both patriarchy and masculinity reinforcing it made the veiling of women, in one form or another, an exercise in patriarchy, masculinity or gender politics, often crisscrossing national, ethnic, racial and religious boundaries, with women as its main victims", writes Imtiaz Ahmed, the book's editor and Professor of International Relations and Director, Centre for Genocide Studies at the University of Dhaka. 
His book tries to address the instances in which "ignorance" surrounds the subject of women wearing the veil. In this effort, the volume includes Anastasia Telesetsky exploring how Taliban rules of law impact contemporary Afghanistan; Amena Mohsin addressing the politics of knowledge and the veil in Bangladesh, alongside Dina M Siddiqi's unpacking of Muslim bodies as seen through feminist and imperialist lenses. Sreeradha Datta and Nandini Bhattacharya Panda writing about food, faith, and the body as it relates to the veil in West Bengal, among other chapters focusing on Pakistan, Sri Lanka, Nepal, Maldives, and India.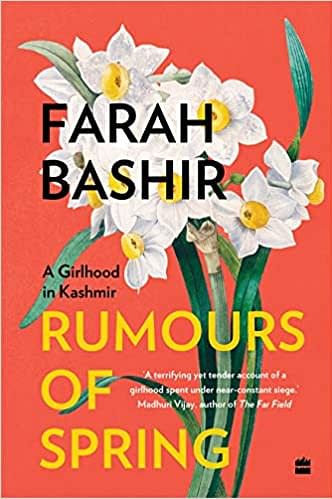 RUMOURS OF SPRING: A GIRLHOOD IN KASHMIR
Farah Bashir
HarperCollins 2021
A former photojournalist for Reuters currently working as a communications consultant, Farah Bashir was born and raised in Kashmir. Her memoir—a debut book—explores her experience of growing up in Srinagar in the 1990s, when militants and Indian troops were sweeping the city streets. As a young girl, Farah found simple acts such as combing her hair, falling asleep, and walking to the bus stop transformed into fatally risky activities. Against this backdrop of fear and anxiety, Farah grew up going to the cinema, listening to pop music on a banned radio station, writing her first love letter. 
Though the book isn't written from a specifically feminist perspective, the memoir unpacks the little and powerful ways in which a young girl retained a sense of freedom in a landscape imprisoned by terror.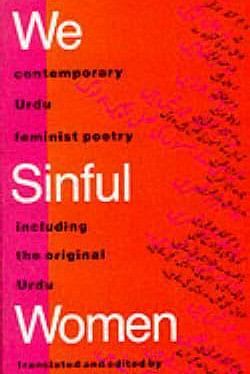 WE SINFUL WOMEN: CONTEMPORARY URDU FEMINIST POETRY
Rukhsana Ahmad (ed. and trans.)
Woman's Press, 1991
Courtly Urdu love poetry has long been a male literary tradition. In this seminal collection of verses, Pakistani women poets challenge the forms of oppression imposed upon their right to education and bodily autonomy. Rukhsana Ahmad is a writer, journalist and teacher of English literature, and the verses she curates for this collection record the history of women's movements in 1990s Pakistan.  
Much like women's and Black writers' literary work in the west, women poets in Pakistan are "easily marginalized by the implication that the interest in the work derives from its rarity rather than from any intrinsic qualities of the work", Ahmad writes in the book. The poems in this collection "refuse to conform to the notion of the ideal woman, they set out to defy it and to claim a new identity."
Read more about similar books on Daily Star Books' Facebook, Instagram and Twitter pages.
Sarah Anjum Bari is the Books and Literary Editor. Reach her at sarah[email protected] and @wordsinteal on Twitter and Instagram.