UN concerned over Bangladesh killings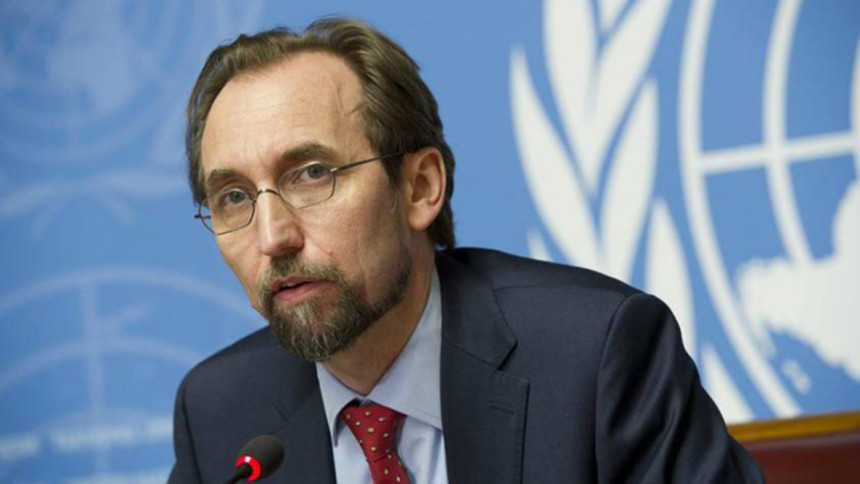 The United Nations has expressed concern at the significant increase of murders in Bangladesh, including that of religious minorities and called for the investigation and prosecution of the perpetrators of the crimes.
"I am very concerned about the dramatic increase in number of brutal murders in Bangladesh that target freethinkers, liberals, religious minorities and LGBT activists," said UN High Commissioner for Human Rights Zeid Ra'ad Al Hussein today.
In a wide-ranging opening speech to the United Nations Human Rights Council in Geneva, he urged the investigation and prosecution of the perpetrators of these vicious crimes be made a priority, with full respect for human rights.
LIVE: 32nd Regular Session of Human Rights Council
Full remarks of the @UNHumanRights Chief Zeid at the opening session of #HRC32 today: https://t.co/M5XkRZ5Ipi pic.twitter.com/fhwV7B0unG

— UN Geneva (@UNGeneva) June 13, 2016
"I also urge all government officials, political and religious leaders to unequivocally condemn these attacks on freedom, and to do more to protect affected groups," Zeid added.
The UN High Commissioner sheds light on the "preventable calamities" and worrying trends in human rights around the world, including concerns about the situation in more than 50 countries, according to a press release from UN in Geneva.