Turn off cell phones of question paper handlers before exam: DB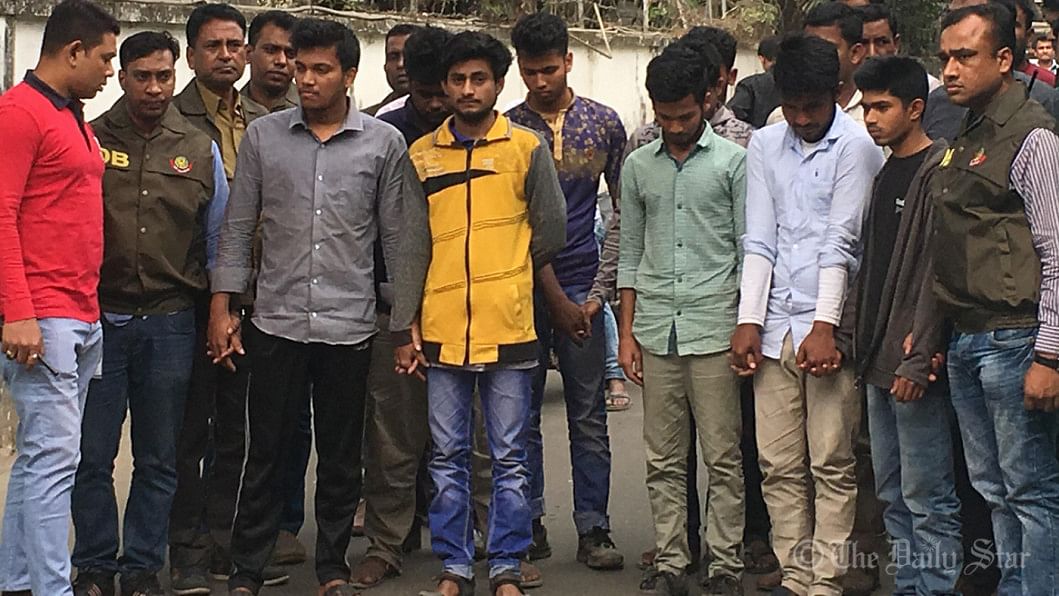 Amid widespread allegations and anger over the continued question paper leak, detectives today suggested turning off the mobile phones of those who are involved in handling questions papers right before examinations start.
The list will include people from peons to upper-level officials.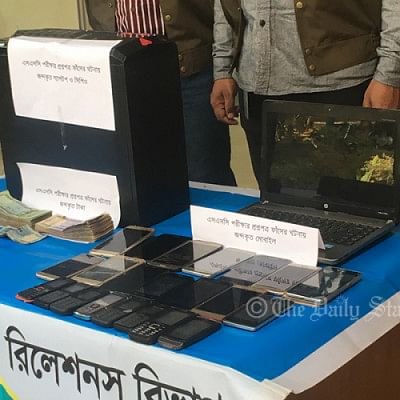 Someone takes a snapshot of the question papers when it reaches the examination centres from deputy commissioner's office on the day of the exam, Abdul Baten, Detective Branch joint commissioner, told journalists at a press briefing in Dhaka.

These people then spread and distribute the snapshots 35-40 minutes before the start of the day's examination, Baten says.

Police are yet to identify the perpetrators, the police official said.

Question papers which were made available on the previous night of each examination are fake, he claimed.

The press briefing was organised over yesterday's arrest of 14 people in Dhaka and Sherpur in connection with the leaks.

The arrestees spread and distributed the question papers in exchange of Tk 500-2000 using social media and mobile communication platforms like Facebook, WhatsApp and IMO, the detective said at the briefing.


At least 30 people, including teachers and examinees' relatives, have been detained or arrested so far in connection with the leaks at different parts of the country.

Meanwhile, the SSC question paper for Mathematics was leaked yesterday, like it was done in the case of Islamic studies, English and Bangla tests.


Ministers had accused "dishonest teachers" of taking photos of question papers and leaking them but yesterday the SSC Mathematics questions were leaked at a time when the scripts did not even reach the exam centres.

Images of handwritten questions circulating social media sites and messenger groups made it clear that there were other actors involved.