SSC results today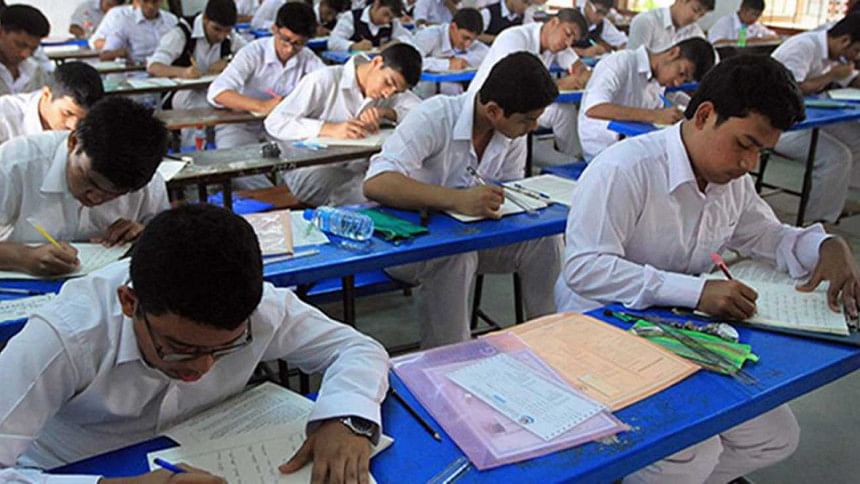 The results of Secondary School Certificate (SSC) and equivalent examinations will be published simultaneously across the country today.
Education Minister Nurul Islam Nahid along with 10 chairpersons of the education boards will hand over a summary of the results to Prime Minister Sheikh Hasina at her office at 10:00am.
The results will be formally announced at a press conference at the education ministry at 1:00pm, said a ministry press release.
Read More: 77.77% pass SSC, equivalent exams
A total of 20.31 lakh students from 28,551 educational institutions under 10 educational boards appeared in this year's SSC and equivalent examinations.
The examinations, held in February, were marred by widespread allegations of question leak that drew fierce criticism.
A government probe committee found question papers of "Kha" set of multiple choice questions (MCQ) of 12 out of 17 subjects were leaked, but the education ministry decided not to retake the exams as "an insignificant number" of students benefited from the leak.
Read More: None from 109 institutions passes SSC, equivalent exams
The results will be available via Short Message Service (SMS).
Students can get the results by typing "SSC/DAKHIL<space> first three letters of the board's name<space>student's roll number<space>2018" and sending the message to 16222.
It will also be available on www.educationboardresults.gov.bd
Requests for a review can be made through state-run mobile operator Teletalk in between May 7 and 13.