SSC, equivalent exams begin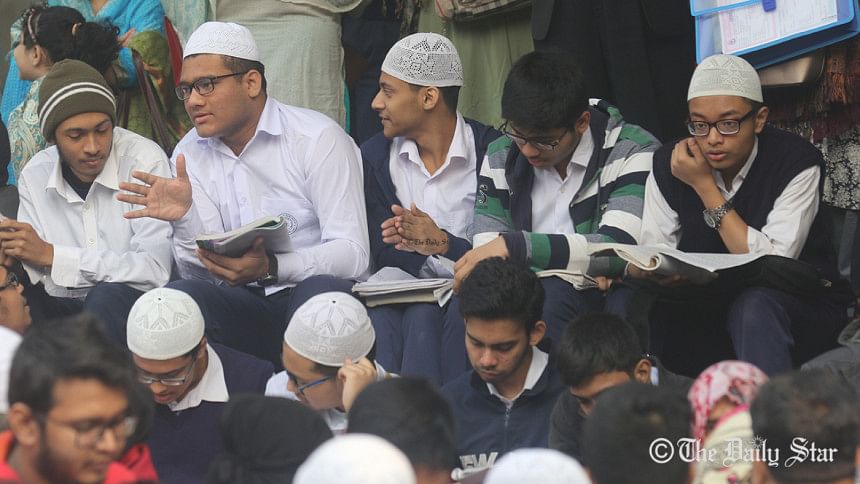 The Secondary School Certificate (SSC) and its equivalent examinations of 2018 began across the country this morning.
This year, a total of 20, 31, 899 students, including 10, 23,212 boys and 10, 08,687 girls, are expected to sit for the examinations from 8,551 institutions under 3,412 centres.  Of them, 16,27,378 students will sit for the SSC examination under eight general education boards, while 2,89,752 for Dakhil exam under the Madrasah Education Board and 1,14,769 for vocational exam under the Bangladesh Technical Education Board.
The number of total examinees has risen to 2,45,286 from previous year's 17,86,613.
A total of 458 students will sit for the examinations from eight overseas centres as well.
The written examinations will continue until February 25 while the practical examination will be held from February 26 to March 4.