Tonu murder: DNA test finds evidence of rape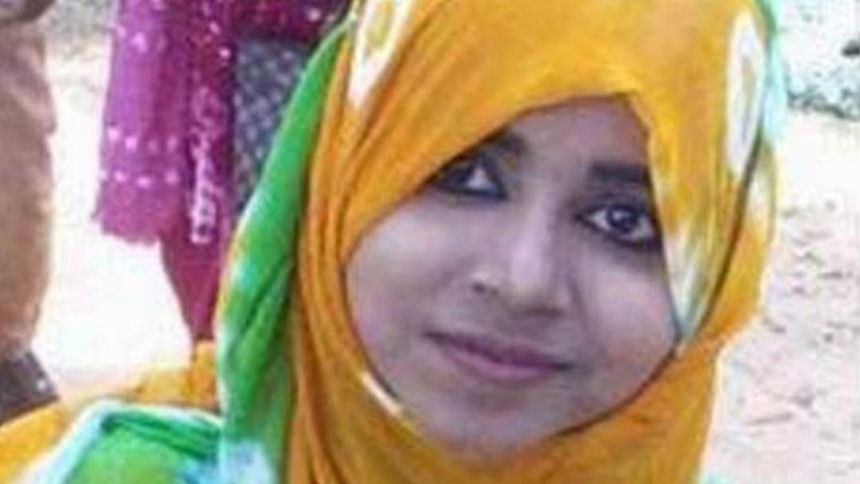 Investigators found evidence of rape after a DNA test on slain Comilla college student Sohagi Jahan Tonu, a CID official confirmed tonight.
The evidence of rape was found after conducting the DNA test at a laboratory on the slain student, Abdul Kahar Akand, chief of the Criminal Investigation Department (CID) team which took over the charge of the murder case, told The Daily Star.

READ MORE: Who to blame for 'lapses' in first autopsy?
A second-year history student of Comilla Victoria Government College and a cultural activist, Tonu was found dead about 400 yards from her house inside Comilla Cantonment on the night of March 20, according to her family members.

Also READ: Justice for Tonu: All are hoping against hope
The CID was given the charge from Detective Branch (DB) of police on March 29. Earlier, Kotwali police probed the murder.

READ more: Protests rage on over Tonu murder
Police inquest and first autopsy missed primary evidence of murder.

Also READ: Cops now wait for 2nd autopsy report
The reports, then, didn't cite any sign of rape either.
Yaar Hossain, father of Tonu, noticed the back of Tonu's head was smashed and there were injuries in her nose. But the inquest saw no sign of injury or assault on any part of her body.
The first autopsy report says, "No sign of forceful intercourse before death was found. Victim was not pregnant. No definite opinion as to the death could be given."
Protests and condemnation poured in the streets all over the country including Dhaka as people from different walks of life mourn Tonu.