Why everyone seeks Justice for Tonu
The suspected murder and rape of Shohagi Jahan Tonu, 19, a second year student of history at Comilla Victoria College—has triggered a country-wide protest which is becoming stronger each day.
This protest is getting stronger perhaps because young people can easily put themselves in Tonu's shoes.
Tonu was a member of her college's theatre group and was popular among her peers.
From her Facebook profile picture, one can deduct that she was religious. She lived with her parents in the Comilla Cantonment where her father is an employee.
Despite living in a secure area like the Comilla Cantonment, Tonu became a victim of suspected homicide. On the late evening of March 20, her body was found about 400 yards from her house.
Her friends and theatre-group colleagues in Comilla claimed that she had been raped before being murdered. Her father filed a murder case with the police. The police primarily suspected that she was strangled to death but was not sure if she was raped.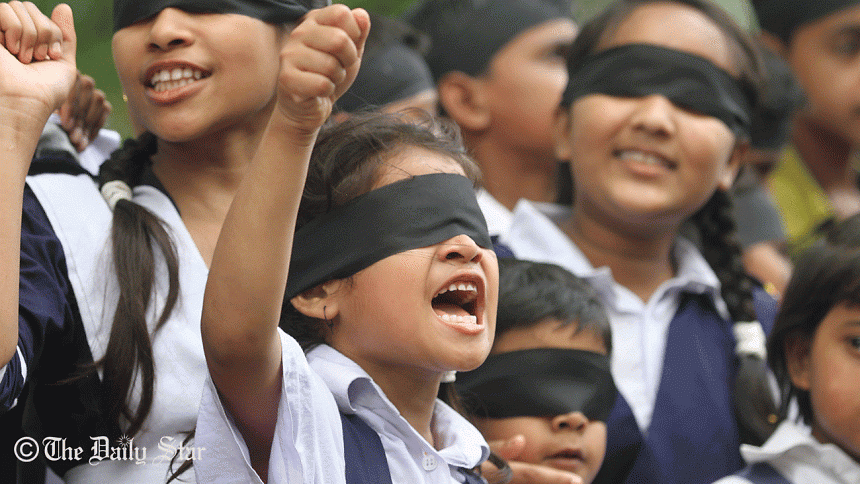 Tonu was buried on March 21 after an autopsy. But the hospital did not release the autopsy report till April 4. The report did not find anything about rape or murder—which made the public even more angry.
As different authorities began showing reluctance about Tonu's case, the people started to stage protest—firstly in Comilla, then gradually across the country.
On March 28, a Comilla court ordered the exhumation of Tonu's body for a fresh autopsy as investigation required more evidence.
The second autopsy was performed on March 30. Cops are now waiting for the second autopsy report.