Testing of Bangabandhu Satellite-1 done: BTRC chief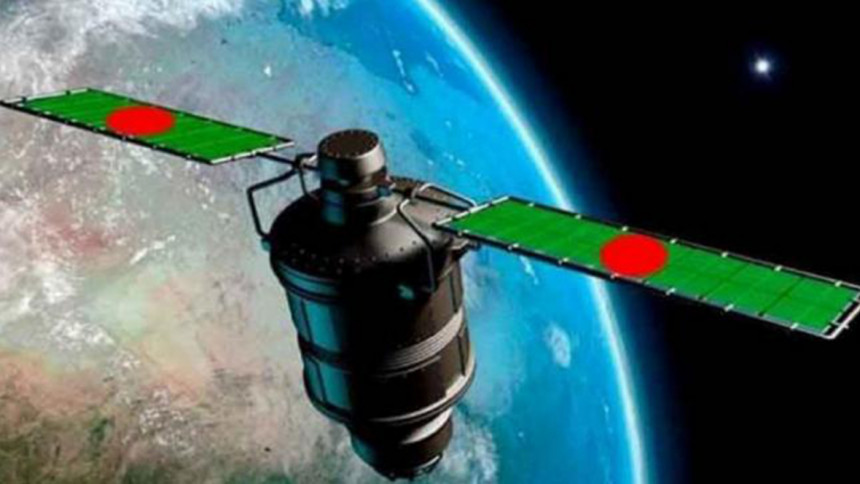 The testing of Bangladesh's first satellite, Bangabandhu-1 has been completed, Chairman of Bangladesh Telecommunication Regulatory Commission  Dr Shahjahan Mahmood said today.
"The testing results will be known by Saturday afternoon (Bangladesh time)," he said.
Falcon 9 Block 5 static fire test complete ahead of next week's launch of Bangladesh's first geostationary communications satellite. Vehicle is healthy. Data review will take a few days—will confirm a target launch date once that review is complete.

— SpaceX (@SpaceX) May 5, 2018
He said that all the data of the testing have been sent to SpaceX headquarters in Los Angeles. SpaceX will inform the results after analyzing the data on Saturday evening.
Mesbahuzzaman, project director of Bangabandhu-1, told UNB that the testing has been done at 9:00am (Bangladesh time) on May 5 and at 7:25pm (Florida time) of May 4. Now, they are waiting for results.
He also said that if everything remains okay in the testing result, the SpaceX will fix the date for the satellite launching.
Earlier on Friday quoting Prime Minister's ICT Affairs Adviser SajeebWazed Joy, a top US chapter Awami League leader said that Bangladesh's first satellite, Bangabandhu-1, which was scheduled to start its journey towards the orbit on May 7 next as per the latest timeframe, is not ready yet for the launch.
US AL President Dr Siddiqur Rahman told UNB on Friday that US company SpaceX informed Joy that the Bangladeshi satellite could not be made ready for the launch.
Sources at SpaceX said the launching date will be fixed once all the preparations are completed after the test.
The launching of Bangabandhu-1 was deferred on Tuesday for technical reasons and unfavourable weather.
With the latest one, the launching schedule of the country's lone satellite has been deferred eight times.
The Bangabandhu Satellite with a capacity of 1,600 megahertz will have 40 transponders and the physical equipment of the space capsule that measures the capacity.
On October 21, 2015, the Cabinet Purchase Committee approved the project to buy the satellite system.
Later, BTRC signed a deal involving Tk 2,000 crore with Thales Alenia Space to construct the first-ever satellite project.
Bangladesh will be the 57th country when Bangabandhu-1 to be launched into the orbital slot on 119.1degree east longitude which (slot) was bought from Russian satellite company 'Intersputnik' for US$ 28 million in January 2015.