BNP demands disclosure of money spent on Bangabandhu-1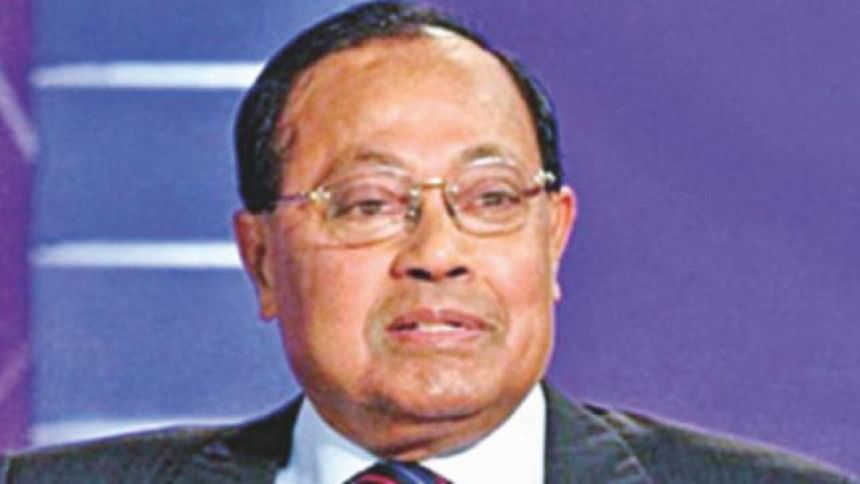 BNP senior leader Moudud Ahmed today demanded the government make public the total amount of money spent on launching Bangabandhu-1 Satellite in the space.
"Let people know the total cost of the satellite project and how the money has been spent," he asked the government.
Speaking at a discussion, the BNP leader also said the government should inform people with whom it signed the deal to launch the satellite and the amount of money they received.
Moudud, a BNP standing committee member, however, said it is a matter of pride that the government has sent a satellite which will move in the space.
Shafiul Bari Mukti Parishad arranged the discussion at the Jatiya Press Club demanding the release of Jatiyatabadi Swechchhasebak Dal president Shafiul Bari Babu.
Moudud warned that their party together with people will launch a movement if Khulna election is not held in a fair and credible manner.
"We'll turn down the election if the ruling party men resort to irregularities, vote rigging and capture election centres," he said.
The BNP leader alleged that they had information that plainclothes police and government agents are being sent to Khulna to help ruling party men capture election centres and indulge in vote rigging.
He also alleged that their party's mayoral candidate's agents are being harassed and intimidated so that they do not go to polling stations during Tuesday's voting.
Moudud hoped that BNP's mayoral candidate Nazrul Islam Manju will win the Khulna City election with a big margin if it is held in a credible manner.
About the next general election, he said their party will join it after freeing BNP Chairperson Khaleda Zia from jail.