Satellite Bangabandhu-1 starts for Florida tomorrow for launching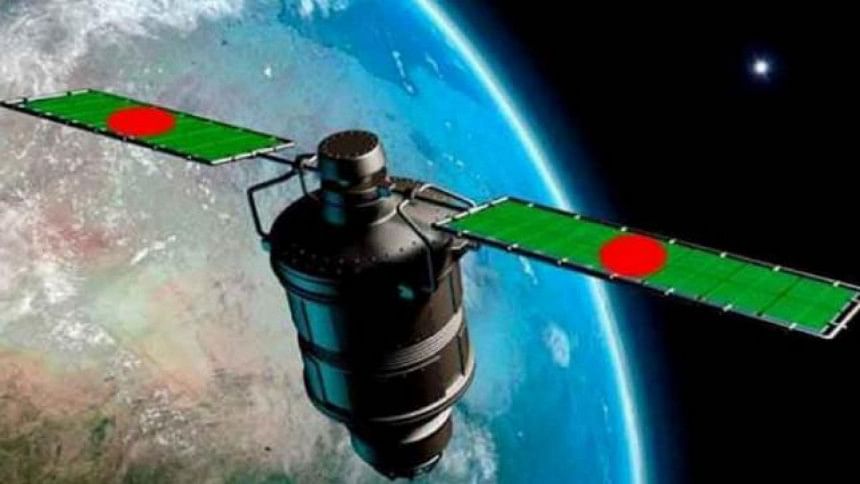 Bangladesh's first communication satellite Bangabandhu-1 will be shipped from France to Florida of the Unite States tomorrow for launching to the orbit in the next month.
"Manufacturing Company Thales Alenia Space of France will ship the satellite for Florida through a specialized cargo aircraft tomorrow morning from the warehouse in Cannes," Project Director Mohammad Mesbahuzzaman told BSS today.
American firm SpaceX which is assigned to launch the satellite would receive it on March 30 and carries out necessary work for launch, he added.
Thales Alenia Space completed the manufacture of Bangabandhu-1 weighing 3.7 tons few months ago and kept in a warehouse in Cannes of France.
About the possible launch, the project director said: "SpaceX after receiving the cargo of the satellite will inform us about the time of launch within 3-4 days."
Replying to a query about the rocket by which Bangabandhu-1 will be launched into the orbit, Mesbahuzzaman said manufacturing of the rocket is in second stage and it will be completed within few days.
"We are using a brand new rocket for Bangabandhu that is why it's taking little time for launching," said the project director, adding, "If we could have used old rocket, it would take much less time."
Bangabandhu-I, to be launched from Florida's Cape Canaveral launching pad, would take eight days to reach its orbital slot at 119.1 degrees east. Falcon 9, one of the SpaceX's finest launch vehicles will be used for Bangabandhu-1.
The satellite will have 40 transponders, of which 14 in C-band and 26 in Ku-band. One transponder is equivalent to 36 MHz.
Earlier, Bangladesh Telecommunication Regulatory Commission (BTRC) Chairman Dr Shahjahan Mahmood said 20 transponders will be deployed for domestic users while the remaining will be sold in international market. The satellite has 15 years for mission life span while another 3 years for its design.
Officials said Ku-band will cover Bangladesh and its territorial water bodies of the Bay of Bengal, India, Pakistan, Nepal, Bhutan, Sri Lanka, Indonesia and the Philippines.
On the other hand, C-band will cover Bangladesh, India, Indonesia, the Philippines, Myanmar, Bhutan, Nepal, Sri Lanka, Afghanistan, Pakistan, Tajikistan, Kyrgyzstan, Uzbekistan, Turkmenistan, and portions of Kazakhstan.
Bangabandhu-1 satellite will offer video services for Direct-to-Home (DTH), e-learning, Tele-medicine, Family Planning, Farming etc while voice service to cellular backhaul, disaster recovery etc and data service for internet, SCADA, SOHO as well as business-to-business (VSAT) etc.
In November 2015, the BTRC signed a $248-million deal with Thales Alenia Space to manufacture and launch the satellite.
Bangladesh will be the 57th country when the satellite would be launched into the orbital slot on 119.1 degree east longitude which (slot) was bought from Russian satellite company "Intersputnik" for US$ 28 million in January 2015.