Launching of Bangabandhu satellite once again deferred
42-member govt team off to US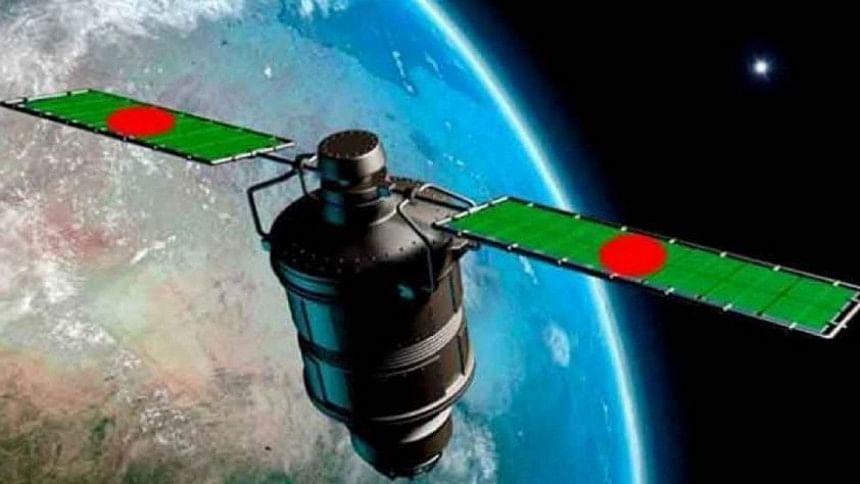 The launch of Bangabandhu-1, the country's first commercial satellite, has been deferred once again on technical grounds, said officials related with the process.
The satellite was supposed to be launched in December of last year and the date was changed a number of times since then. The government had set the latest date on May 7, but this one has also been delayed.
However, a group of journalists from different media houses and some government officials have already left Dhaka for the USA to cover the launching programme.
The main government delegation was scheduled to leave Dhaka on May 4, but it has been suspended and is to be re-scheduled soon.
"It was scheduled to launch its final test run yesterday, but that has not been done," Mustafa Jabbar, telecom minister, told The Daily Star.
The test run might take place     on Friday and it will take three to four days to analyse the data from the test run, said Jabbar. "So we cannot mention a new date before next week."
With this development, the government also needs to re-schedule its plan on massive celebrations across the country which was earlier fixed to be held on May 8.
A government delegation – containing 42 members – including two state ministers, nine law makers and at least six secretaries are scheduled to attend the launching program. Prime Minister's ICT affairs advisor Sajeeb Wazed Joy, who is now in the USA, will lead the delegation.
The total number of the delegations who would attend the launching program at Kennedy Space Centre in Florida will cross one hundred, said project related officials.
Most of the delegations' return tickets have been confirmed on May 12, and the satellite may not be launched by then either, officials added.
The government has appointed Space Exploration Technologies Corporation (SpaceX), a US based firm, to launch the country's first geostationary communication satellite on its orbit.
The satellite, weighing 3.7 tonnes, has reached Florida on March 30 from Thales Alenia Space, a French satellite company that has manufactured it.
Bangladesh will be the 57th country in space once Bangabandhu-1 is launched.
A top official, requesting not to be named, said SpaceX is a famous company in this field and has so far launched 52 satellites of which 50 are now running successfully.
He said the government should primarily concentrate on the safe launching and then go for publicity; but is instead doing the reverse.