Civil servants' bonus, festival allowances also come under tax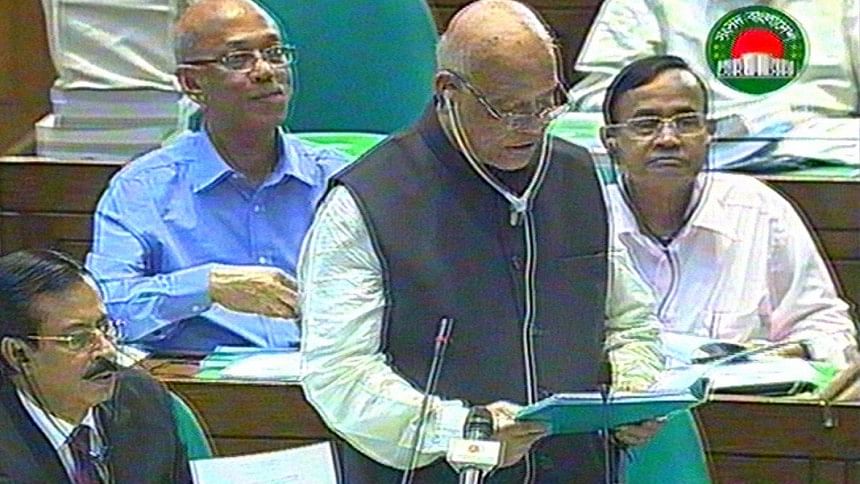 Finance Minister AMA Muhith has proposed for imposing tax on bonus and festival allowances of civil servants besides their salary in the 2015-16 budget.
"As per existing provision, all allowances excluding basic salary of government employees are tax free which is discriminatory," Muhith said during his budget speech at the parliament this afternoon.
"As first step to remove such discrimination, I propose similar tax treatment on basic salary, bonus and festival allowance for both government and non-government salaried employees," the minister added.
Once the proposal is approved, all the employees of the government will pay tax on their salary, bonus and festival allowance like private sector staff.
The government is likely to finalise new pay scale soon, increasing the salary of the government employees.