Muhith unveils Tk 2.95 lakh crore budget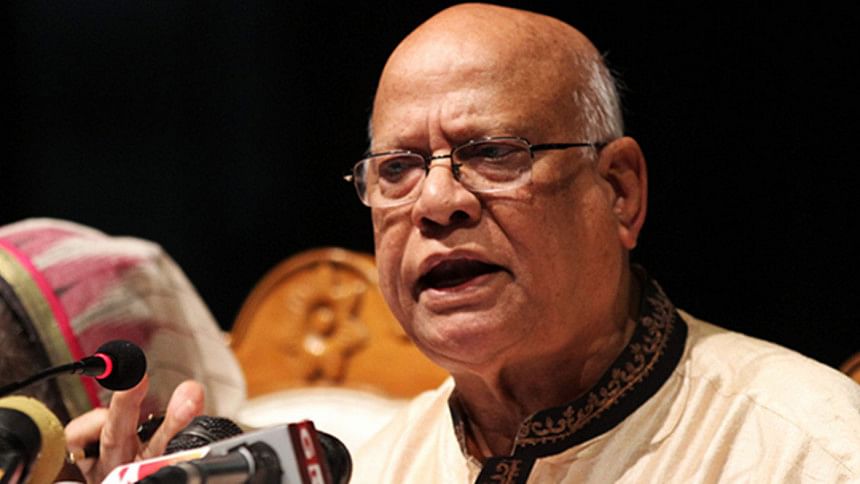 Finance Minister AMA Muhith has unveiled the budget for 2015-16 fiscal this afternoon – what is believed to be a jumbo size of around Tk 295,100 crore.
The finance minister started placing the budget at the parliament around 3:30pm.
Earlier in the day, the cabinet approved the proposed budget at a special meeting at the Jatiya Sangsad Bhaban.
Prime Minister Sheikh Hasina and other cabinet members were present at meeting held at 1:45pm.
This is the country's 44th budget where Muhith, who has a record of placing ambitious financial plans, will be placing his seventh budget in a row.
This will be highest consecutive budget placement for Muhith compared to any previous finance ministers and ninth in his lifetime, including the two during the regime of HM Ershad.
WHAT MIGHT COME
The key issue of this budget will be the revenue plan with the latest pay hike for civil servants that will come into play from July. The government will need at least an additional Tk 16,000 crore to implement the 100 percent pay rise.
Some Tk 97,000 crore has been earmarked for development expenditure, which is an increase of 29 percent over the current year.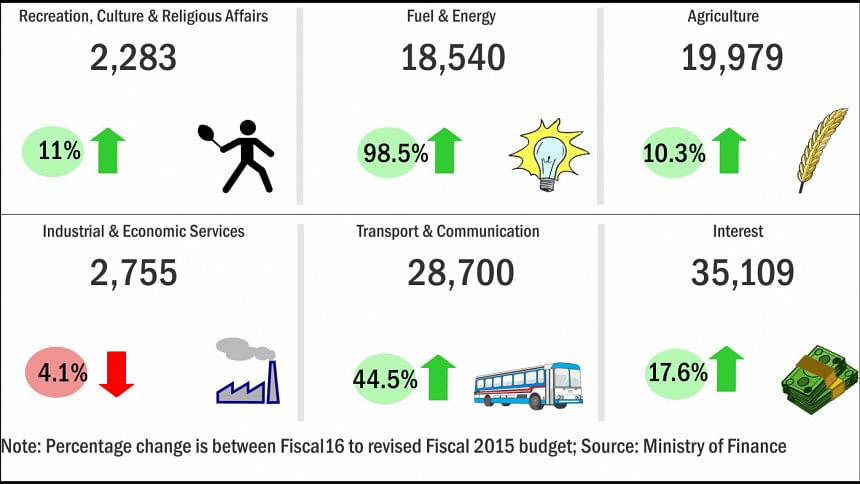 Debt servicing may increase by Tk 3,000 crore to Tk 4,000 crore in fiscal 2015-16 from the current year's Tk 31,034 crore.
To meet the expenditure, 27.78 percent revenue growth has been estimated despite the current fiscal year's poor performance in revenue collection.
Around 85 percent of the total revenue comes from the National Board of Revenue, and they have been tasked with boosting their collection by 31 percent over the current year.
To facilitate the increased collections, the scope of value-added tax will be widened and some innovative measures imposed, finance division officials said.
On the income tax side, besides increasing the number of taxpayers, initiatives will be taken to collect more taxes through reform measures.
Another big source of funds for the government is non-tax revenue, whose target has been increased about 14 percent year-on-year.
The budget deficit has been kept within five percent of the gross domestic product, which is in keeping with international practices.
A big portion of the deficit will be met through high-cost internal borrowing, which is around Tk 55,880 crore. Of the amount, Tk 38,380 crore will be borrowed from the banking system and the remaining from savings instruments.