Robbers stab, shoot 3 siblings in Mohakhali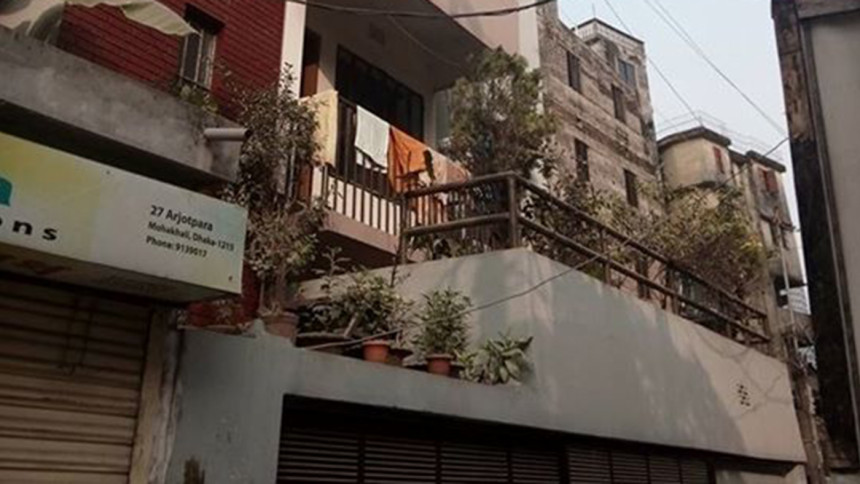 Robbers stabbed and shot three siblings during a burglary gone wrong at their house in Mohakhali of Dhaka early today.
Injured Bipasha D'Cruz, 40, bullet shot Lawrence Ranjon D'Cruz, 37, and Alexandar Rajesh D'Cruz , 35, are now undergoing treatment at Dhaka Medical College Hospital.
They were rushed to Ayesha Memorial Hospital and later shifted to DMCH.
Older brother Ranjon was stabbed all over his body and bullet-hit in his thigh, whereas Rajesh was shot in the hip, with similar body stabbings, DMCH source said.
Bipasha received primary treatment at the hospital, he added.
Three masked robbers entered their residence on the first floor of a six-storey building at Arjetpara around 3:30am by breaking the grills of a balcony, Majharul Islam, officer-in-charge of Tejgaon Police Station, told The Daily Star.
The bandits attacked the trio with sharp weapons and shot the brothers when they attempted to catch the robbers, the OC said.
They left the scene immediately after the attack, firing two more shots outside, said the neighbours.
"We do not have any personal enmity with anyone," said the victims' mother.
The robbers dismantled the cords of the TV, but they did not make it away with them, she added.
Family members assume more robbers were waiting outside their home.