Roanu-marooned people in misery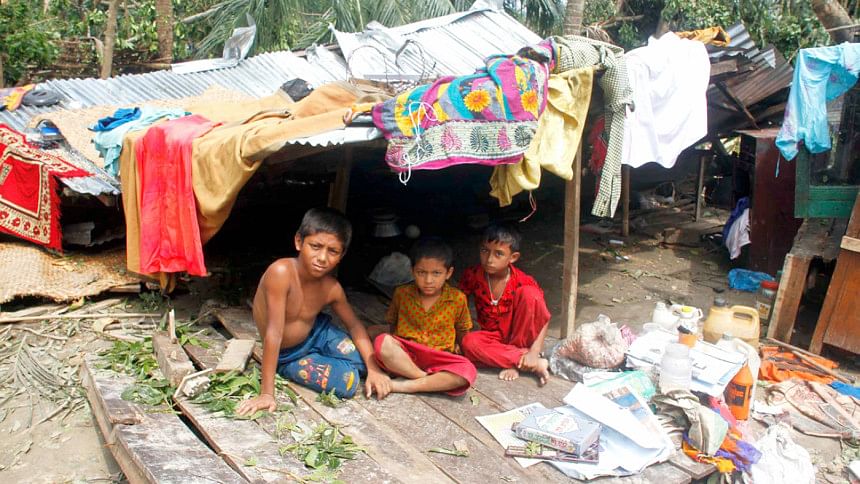 Several thousand cyclone stricken people in Tajumuddin upazila of Bhola are passing miserable days under the open sky.
Meanwhile, an elderly woman, who was wounded during the cyclone in Patuakhali, died this morning, raising the death toll from cyclone Raonu to 24.
The victim was identified as Kolpana Rani Das, 70, wife of Hira Lal Das of Lalmohon upazila, our local correspondent reports quoting Md Hafizur Rahman, Dumki upazila nirbahi officer.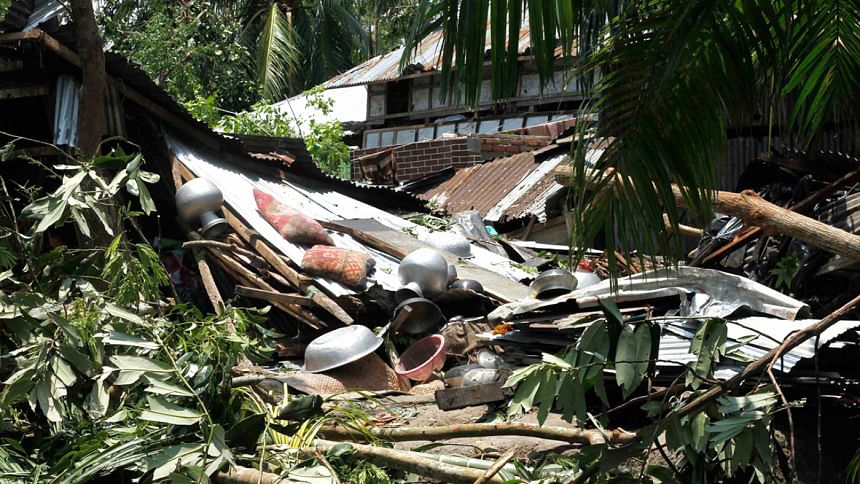 She breathed her last around 7:00am when her relatives were taking her to Dhaka Medical College Hospital from Sher-e-Bangla Medical College Hospital in Barisal.
Meanwhile around 5000 people of Shashiganj and Mahajankanda villages in the upazila have been passing their days without food and pure drinking water since last night, after losing everything to the cyclone.
"I have failed to manage any food for my family, even for my three-year old daughter since last evening. There is nothing for us to consume except water," Rafique Uddin, a day labour of Mahajankanda village, told our Jhalakati correspondent while visiting the spot.
Mehedi Hasan, a six-year-old boy of the same village, was crying out of hunger.
Like Mehedi, many other children in the area are passing their days without food since relief materials had not reached them till 3:30pm today. No local public representative had visited the area during that time as well.
Around 500 students including 50 examinees of the ongoing Higher Secondary Certificate examination have plunged into a deep crisis as they lost their text books and other school accessories in the cyclone.
Except the death of the woman in Patuakhali today, at least 23 people were killed and 13 others were missing after Cyclone Roanu made landfall yesterday afternoon on Chittagong-Noakhali coast.