Rains throw city life out of gear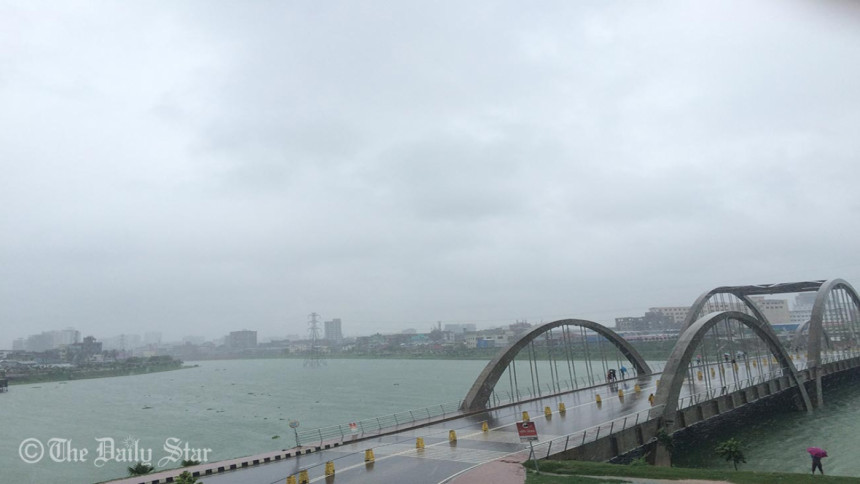 Rains, caused by cyclone Roanu, swamped many parts of Dhaka on Saturday, living the city life in disarray.
Roads in Kakrail, Mouchak, Malibagh, Mirpur, Kazipara, Shewrapara, Motijheel, Shantinagar, Razarbagh, Arambagh, Merul Badda, Elephant Road, Dhanmondi and Paltan areas were submerged as the city's clogged drains failed to absorb the rainwater.
Commuters experienced immense sufferings due to a lack of transports, and many of them had to wade through the water-logged streets.
They complained that rickshaws and CNG-run auto-rickshaw drivers charged them excessive fares, taking advantage of the inclement weather.
The Met Office, meanwhile, recorded 43 mm of rain in the last 24 hours till 9:00am on Saturday.