RMG workers block highway in Gazipur for salary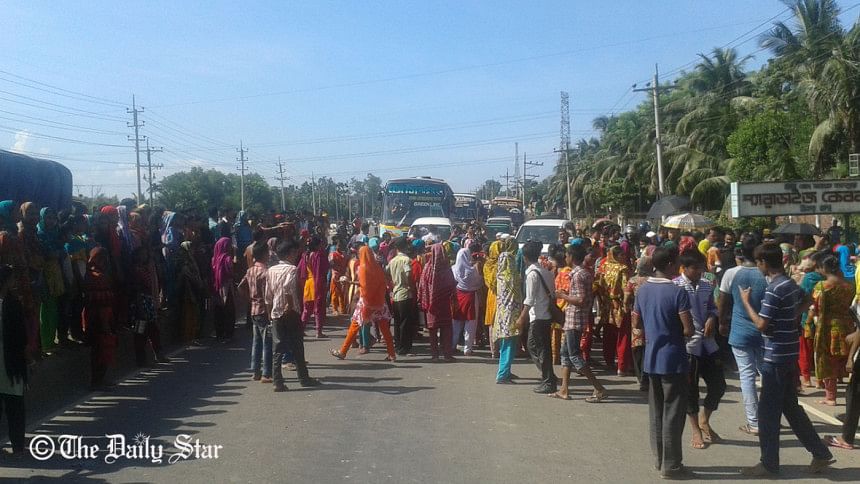 Agitating garment workers in Gazipur blocked the Dhaka-Mymensingh highway this afternoon demanding their salaries and festival bonus for the upcoming Eid-ul-Azha.
The workers from Paradise Spinning Mills Limited took to the streets around 1:30am and blocked the highway at Sreepur till 2:45pm, reports our Gazipur correspondent.
The protests erupted this morning when the authorities of the factory, based on yesterday's decision, announced to keep it open during the Eid holidays without paying them salary for the month of September and Eid festival bonus.
The protests created a gridlock of nearly two kilometres on the highway.
The workers left the highway when the police asked them to negotiate with the factory authorities, said Syed Azizul Haque, a sub-inspector of Sreepur Police Station.
Abul Bashar, general manager of the factory, said that the salary for September will be paid at the end of the month.