'Rampal power plant for personal interest'
Alleges National Committee to Save the Sundarbans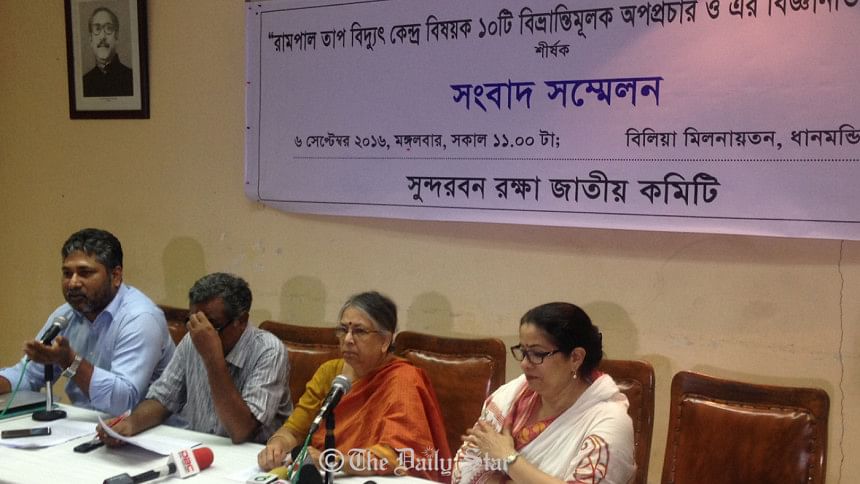 People in favour of Rampal power plant near the Sundarbans are driven by their own interests, alleged National Committee to Save the Sundarbans today.

The committee came up with the allegation during a press conference in Dhaka's Dhanmondi this morning.
READ MORE: EIA grossly faulty

"The government claimed that we are not talking scientifically on the issue. But we shared our concerns with the experts who know the environmental impact very well," said Sultana Kamal, convener of the committee. 
The foreign experts who are in favour of the project's construction also have interests, Sultana said adding, "And it will be known if we find them".
"If the power plant is constructed near the forest, there may be no immediate effect for the Sundarbans. But we will be responsible to the next generation," she said. 
READ MORE: Risk of losing Sundarbans
"We are against the development that can cause damage to the human beings," said Sharif Jamil, a member of the Committee to Protect the Sundarbans and joint secretary of Bapa.
Professor Anu Muhammad was also present at the press conference.