RU teachers protest BCL attack on students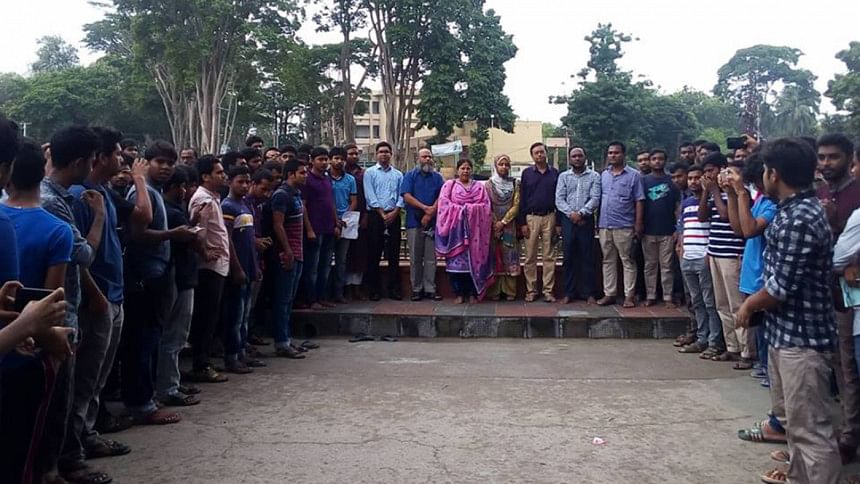 A group of teachers at Rajshahi University came up with an innovative form of protest at campus today against the spate of attacks carried out on students seeking quota reform.
Dr Farid Khan, an associate professor of economics, declared the "Barefoot Silent Protest" on a Facebook post, where he said he would walk to his office barefooted in silence and observe an hour of silence in protest, this morning, our campus correspondent reports.
He was allegedly barred by the chairman of his department, but some other teachers responded to his call and protested in similar fashion.
Prof Saleh Hasan of physics department, Prof Saiful Islam of computer science department, Prof Baitus Mokaddesur Rahman of pharmacy department, and Prof Iftekharul Islam of Arabic department carried out the protest.
Contacted, KBM Mahbubur Rahman, chairman of economics department said: "I have a responsibility for my colleague and from that very sense of responsibility I am not letting him (Dr Farid Khan) go to walk barefooted."
In the meantime, several hundred students of Rajshahi University have been staging a sit-in programme in front of the administrative building protesting the spate of attacks inflicted on them by activists of ruling party's student front Chhatra League.