Rajakars to face music according to crime: Law minister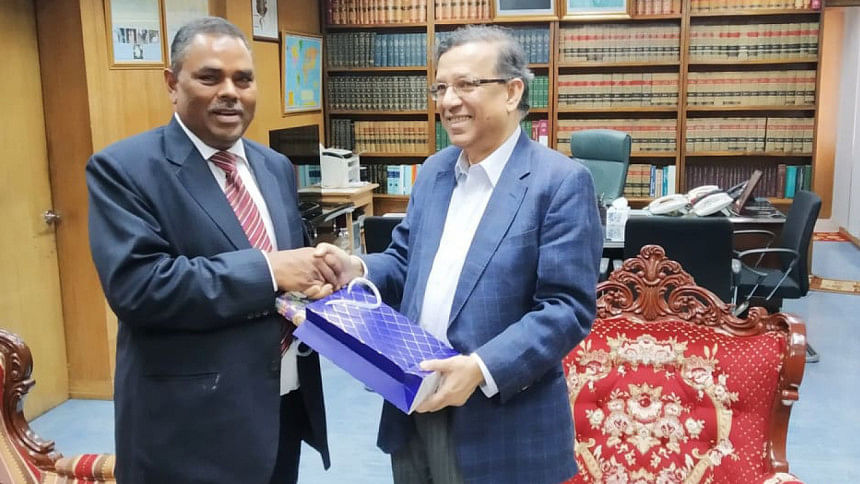 Law Minister Anisul Huq today said that Rajakars will be brought to book according to the gravity of their crime.
"I have yet to get the list of Rajakars. The investigation agency of the International Crimes Tribunal will investigate the allegations of Rajakars. If the investigation agency finds the allegations against them true, they (Rajakars), of course, will be brought to the book," he said.
The law minister's comments came hours after the government published a list of 10,789 Razakars, who collaborated with the Pakistani occupation forces during the country's Liberation War in 1971.
Anisul Huq was talking to reporters after a meeting with Nepal's Deputy Prime Minister and Law Minister Upendra Yadev at his secretariat office.
Responding to query about the publication of Rajakars list, the law minister said all the generations need to know the history of the country.
"Once upon a time, the people of the country would hesitate to speak about the role of Father of the Nation Bangabandhu Sheikh Mujibur Rahman who led the Liberation War in 1971. Such a situation needs to be resolved," he said.
Minister Anisul Huq said the list of Rajakars and the accurate history of the Liberation War will help the new generation to build Bangladesh a beautiful, strong and developed the country.