Rain to pour heavier in coming days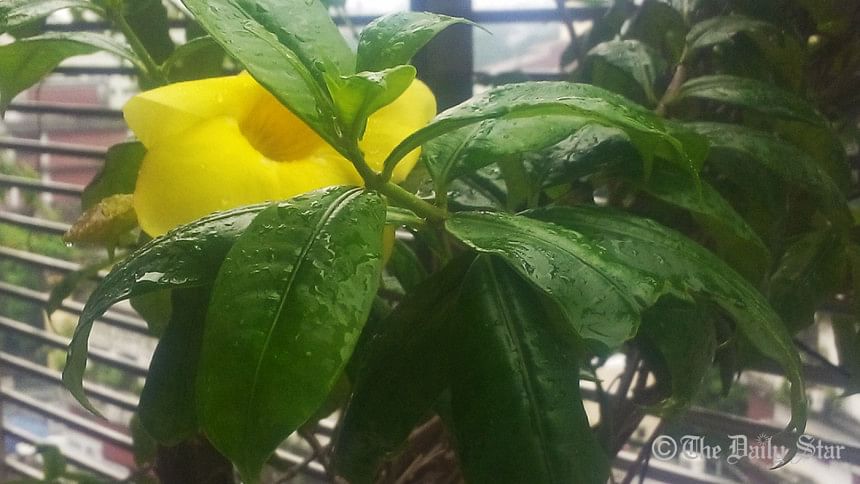 After a slight relapse, the seasonal downpour is expected to come down heavier in the coming days in Dhaka and most places of the country.
"Rainfall is expected to decline slightly in the next two days before it comes down heavier," an official of Bangladesh Meteorological Department said today.
The met office recorded 33mm rain in the last 24 hours till 6:00am in capital Dhaka as monsoon is active over Bangladesh and moderate to strong elsewhere over the North Bay.
Light to moderate rain with thunder showers accompanied by temporary gusty wind is likely to occur at most places over Rajshahi, Dhaka, Khulna, Barisal, Chittagong & Sylhet divisions and at many places over Rangpur division with moderately heavy to very heavy falls at places over Khulna, Barisal and Chittagong divisions, met office forecast said today.
Meanwhile, holidaymakers who have started to return to Dhaka and other cities after celebrating the Eid-ul-Fitr need not to worry much as the continuous rain and wind will not strong enough to disrupt the travels in the next two days.
Met department has advised to hoist cautionary signal no 2 at all sea ports.