A 'productive' Bangladesh trip: Nisha Biswal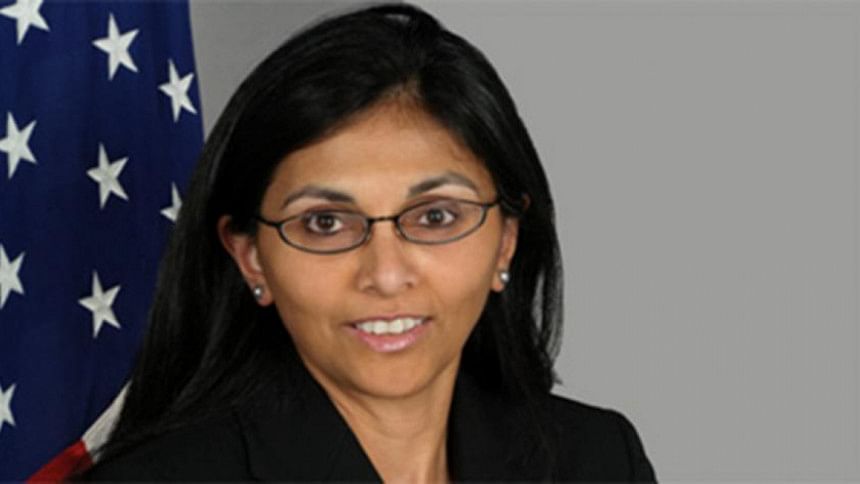 US Assistant Secretary of State for South and Central Asian Affairs Nisha Desai Biswal said that she has had a "productive" Bangladesh trip taking forward bilateral cooperation on countering terrorism and extremism.
The special US envoy left Bangladesh after a two-day visit and several lengthy meetings with leaders of the state, a visit that came in wake of murder of a LGBT magazine editor who was a staff of a US office in Dhaka.
Home after a productive trip to #Bangladesh where we advanced cooperation on countering terrorism and extremism. (1/3)

— Nisha Biswal (@NishaBiswal) May 6, 2016
Her opinion about the trip in Bangladesh came in three Tweets today.
Biswal's meetings with Bangladesh's leaders were focused on a partnership between the two countries in combating terrorism and extremism, according to what she told the media.
While the US pressed for quick and effective investigation into the murder of Xulhaz Mannan and his friend Mahbub Tonoy, Nisha added that her country will stand beside Bangladesh in the fight against terrorism.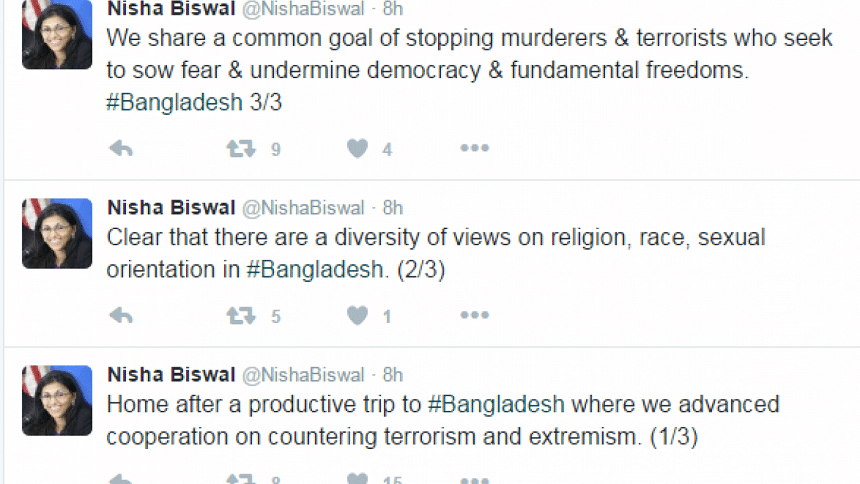 Nisha Biswas held meetings with Prime Minister Sheikh Hasina, Home Minister Asaduzzzaman Khan, the American embassy community and local rights and civil society organisations during her stay.
Bangladesh, on the other hand, made it clear to the US that it does not believe in the existence of Islamic State in the country, as claimed, and that it would not entertain extremism nor the bloggers who "toy with religious sentiments".