Negligence of cops, admin, madrasa found: NHRC
NHRC reveals findings of its probe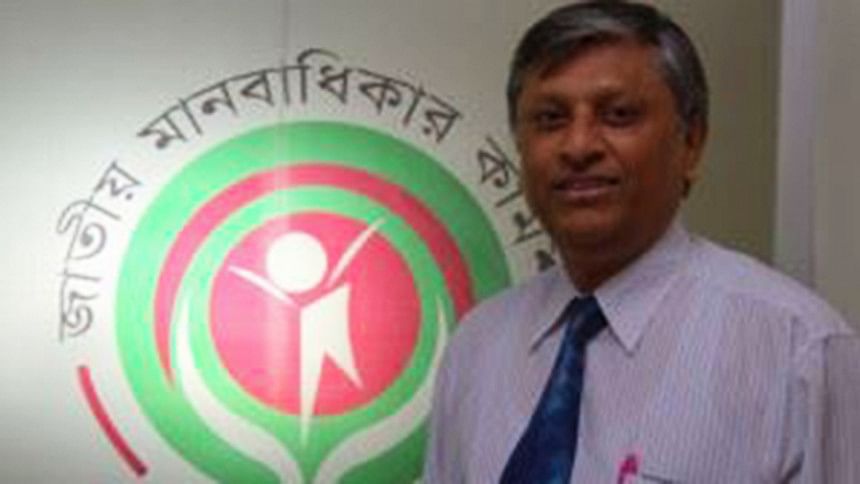 National Human Rights Commission (NHRC) has found negligence of the police, administration and madrasa management in the death of Nusrat Jahan Rafi.
The commission's Chairman Kazi Reazul Hoque raised the blames while presenting the findings of its probe body that investigated Nusrat's murder.
"The madrasa managing committee should have known there were earlier complaints of sexual assault against Siraj Ud Dowla," he said in the briefing today.
"We questioned how he (Siraj Ud Dowla) was appointed principal in spite of his notorious past," the NHRC chair said. "There was also negligence of the admin."
"The OC was also at fault for capturing videos of Nusrat while filing the complaint. He should be tried under the law and this should serve as a reminder that no one is above the law," he said.
The commission also expressed hope that the trial of Nusrat murder case will be completed within a month like in previous cases of Rajon and Raquib.
WHAT HAPPENED TO NUSRAT?
After fighting for her life for five days, Nusrat succumbed to her injuries at Dhaka Medical College Hospital (DMCH) in the capital on April 10.
On April 6, she was set afire at an examination centre of Alim examination allegedly by students loyal to Principal Siraj Ud Doula of Sonagazi Islamia Senior Fazil Madrasa after he was arrested and subsequently suspended as Rafi had accused him of sexually harassing her.