'DU rape victim can recognise rapist if she sees him'
Make sketch of the rapist as soon as possible, she says after visiting her at DMCH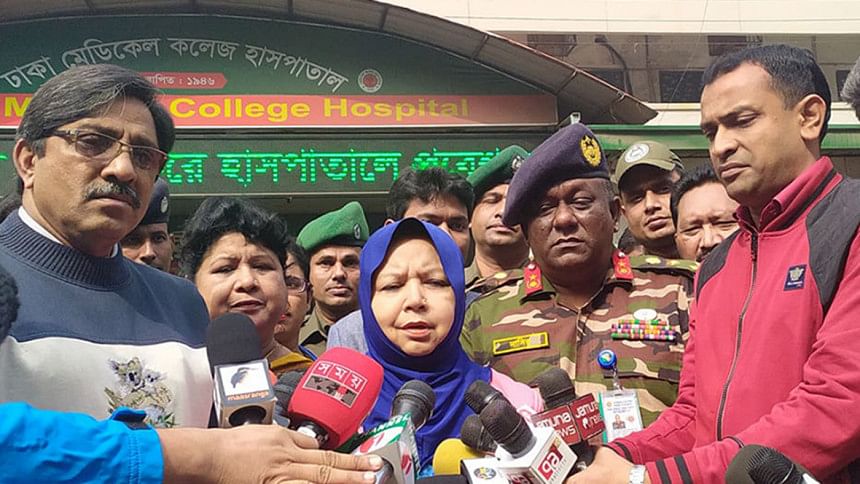 The Dhaka University student who was raped in Kurmitola on Sunday night can recognise the rapist if she sees him, Chief of National Human Rights Commission Nasima Begum today said after visiting her.
The young woman can describe the physical features of the criminal which can be used to make a sketch, the NHRC chief said while briefing reporters at Dhaka Medical College Hospital this afternoon.
"It is imperative to make a sketch of the criminal via expert artists so that he can be identified as soon as possible," she said urging relevant authorities.
She also urged the government to quickly establish a DNA Directorate which can then host a National DNA database.
The human rights commission chief believes establishment of a database will ensure identification of criminals much quicker.
Nasima Begum visited eight victims of sexual abuse, including the DU student, at DMCH today and said the commission will follow up on the progress of the cases.
She further said Bangladesh should strive to become a role model in eradicating violence against women and children following the nationwide outcry after the news of the rape broke out.
"I cannot even regret this incident because I do not have the language to do so but I expect everyone to come forward and work against uprooting this menace from society," she said.