Who will defend the rights of our rights defenders?
Government must protect rights workers from intimidation and legal persecution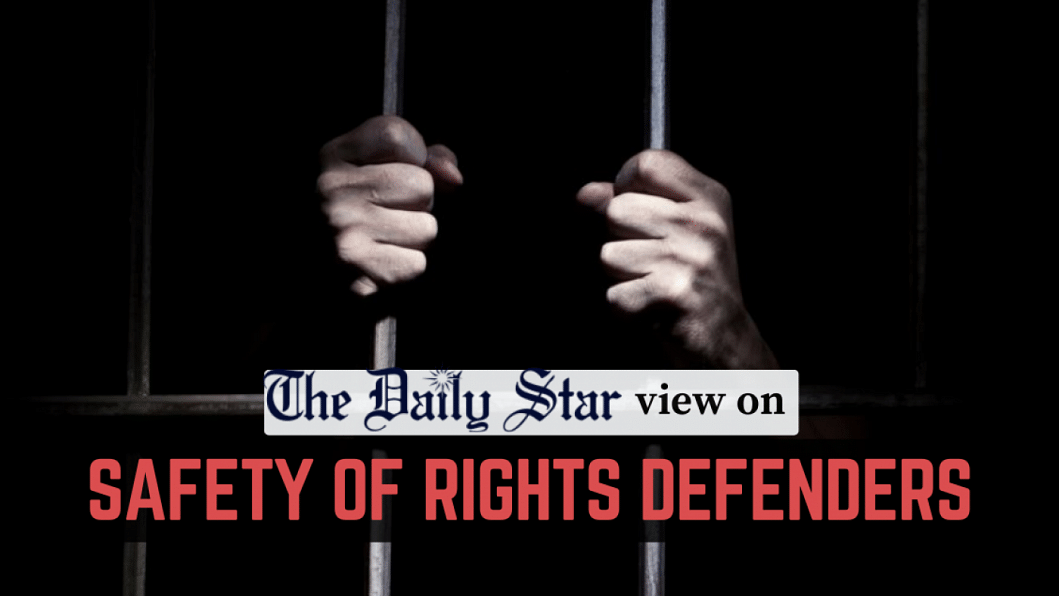 It is distressing to see how individuals and institutions working to defend people's rights are being subjected to violations of their own rights. According to a report by this daily, this is happening particularly in case of those documenting instances of enforced disappearance, who are facing harassment, intimidation, and even legal persecution. One of them is Md Abdul Kaium, an activist from Mymensingh, who represents several rights organisations. Accused of posting defamatory content on Facebook pages he doesn't even own, Kaium faces a potential sentence of 22 years in prison if convicted on all the charges levied against him. The absurdity of the situation is glaring. It underscores the lengths to which those in power may go to silence rights defenders.
Just how widespread this has become can be understood from a recent survey by the Centre for Governance Studies (CGS). It reveals that the state and ruling party obstructed the work of at least 65 percent of grassroots rights defenders in various districts. One in five faced harassment from law enforcement agencies, and a quarter experienced obstacles from the ruling party. The CGS itself has been subject to similar intimidation tactics, including questioning of its staff despite there being no specific charges. The ordeal of another organisation, Odhikar, whose registration was scrapped last year, is well-known. It awaits a verdict in a case that the UN termed as "a smear campaign".
Such obstruction not only hinders the crucial work of documenting human rights abuses but also underscores the authorities' discomfort with any scrutiny of enforced disappearance. We wonder why this is so, though. What do they fear will come out if the pursuit of justice in such cases is allowed without disruptions? Unfortunately, the government appears to see this only through the political lens, leading to it becoming overly defensive (as numerous ministerial statements have shown) and resistant to proper documentation and investigation (as the experience of rights defenders has revealed).
True, there are international pressures and prospects of punitive consequences in case of unflattering revelations. But the government must remember that any disruption only further tarnishes its reputation, and that it is constitutionally bound to ensure citizens' safety and help them pursue justice when one of their loved ones are disappeared. The voices of those advocating for their rights must therefore be amplified, not silenced. It is time to address the challenges faced by these valiant fighters.