Two killed in shipyard blast
Yet again, poor workplace safety exposed; authorities allegedly tried to cover up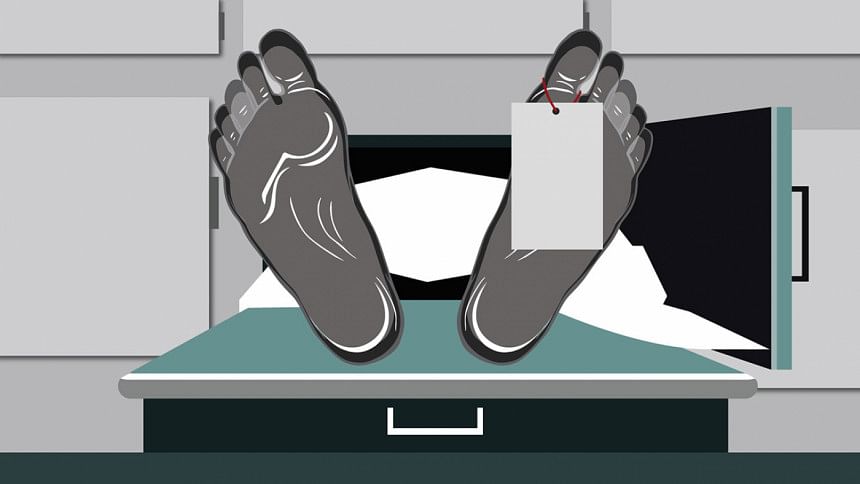 Two workers were killed and another was injured in an oil tanker explosion at a ship-breaking yard in Chattogram's Sitakunda upazila yesterday.
The deceased are Md Jalil, 32, and Bipul Chandra, 30, of Barishal's Babuganj upazila. The injured, Md Masud, 26, was undergoing treatment at Sitakunda Upazila Health Complex.
An oil tanker of MTS Warrior, weighing around 38,000 tonnes, exploded when 17 workers were cutting the tanker around 8:30am at Sagorika Shipyard, said Proddut Ghosh Chowdhury, sub-inspector of Sitakunda Police Station.
Earlier, four workers died in two incidents there in 2012 and 2013.
Mostafijur Rahman, inspector of Chattogram directorate of environment, said the shipyard did not follow the guideline for safety, causing the accident.
The explosion happened when sparks came into contact with the oil of the tanker, he added.
However, Shamsul Alam, owner of the shipyard, claimed that they ensured utmost safety for workers. This was an accident. "Two-thirds of the ship have already been dismantled."
Some 27 workers were killed and nine others wounded in different incidents at shipyards in Sitakunda in the last three years since 2016, according to a report of Bangladesh Environmental Lawyers Association (Bela). 
Jahirul Islam, inspector of Chattogram Medical College Hospital police outpost, told The Daily Star that Jalil was admitted to the hospital in the morning and Bipul in the afternoon. Both died soon after their admission. 
After the incident, the shipyard authorities did not allow outsiders to enter there.
All the workers were forced to leave the yard and asked them not to talk to the media, shipyard sources said.
Pabon Chandra, a nephew of deceased Bipul Chandra, told this correspondent that his uncle had no training on ship-breaking, though it was mandatory.
"We heard a loud bang in the morning. When we rushed to the shipyard entrance, they [shipyard authorities] told us that Bipul did not join the work. In the afternoon, they informed us that my uncle was found dead at CMCH," he said.
His uncle suffered burn injuries from head to waist, Pabon added.
Talking to this correspondent, Shipyard manager Md Harun and supervisor Sahabuddin admitted to the death of Jalil but said Bipul did not join work yesterday.
According to a High Court order in 2010, a ship which will be dismantled needs clearance from the explosives department.
Tofazzal Hossen, inspector of the explosives department in Chattogram, said they issued clearance for breaking the ship two and a half months ago after inspection.
Within the time, gas could form in the tanker, he added.