'Drug peddler' killed in Cox's Bazar 'shootout'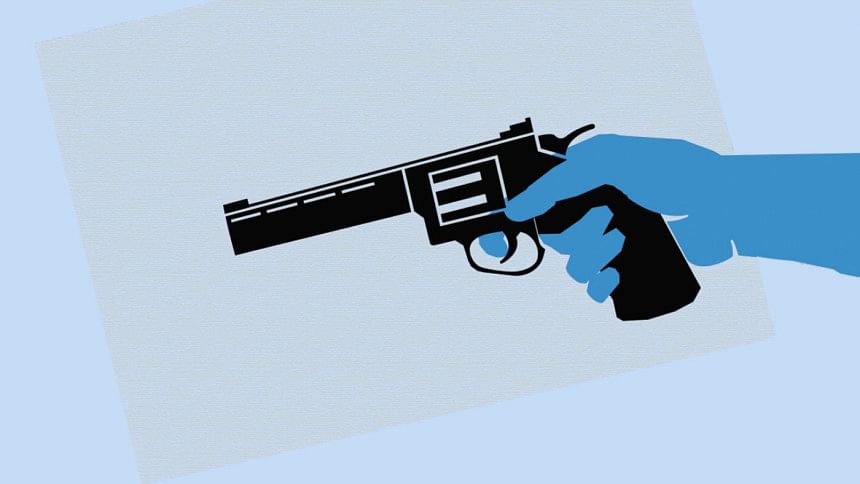 A suspected drug trader was killed in a reported gunfight with police in Teknaf upazila of Cox's Bazar early today.
The deceased identified Aziz, 24, was son of Saleh Ahmed of Dailpara of the upazila.
Pradip Kumar Das, officer-in-charge (OC) of Teknaf Police Station said they arrested Aziz around 9:00pm yesterday.
Law enforcers went on a drive along with him at Maheshkhali Noughat around 12:30am to recover Yaba and firearms, he said, adding that as soon as they reached the area, Aziz's cohorts opened fire on them forcing police to fire back.
Aziz was found lying on the ground in an injured condition and taken to Teknaf Health Complex where doctors referred him to Sadar Hospital for better treatment.
He, however, died at the district hospital, the OC said.
He also said they recovered a gun, seven bullets and 3,000 Yaba pills from the spot.
Pradip also claimed that three policemen were injured in the gunfight.