Govt to provide assistance to insolvent families of dengue victims: Tajul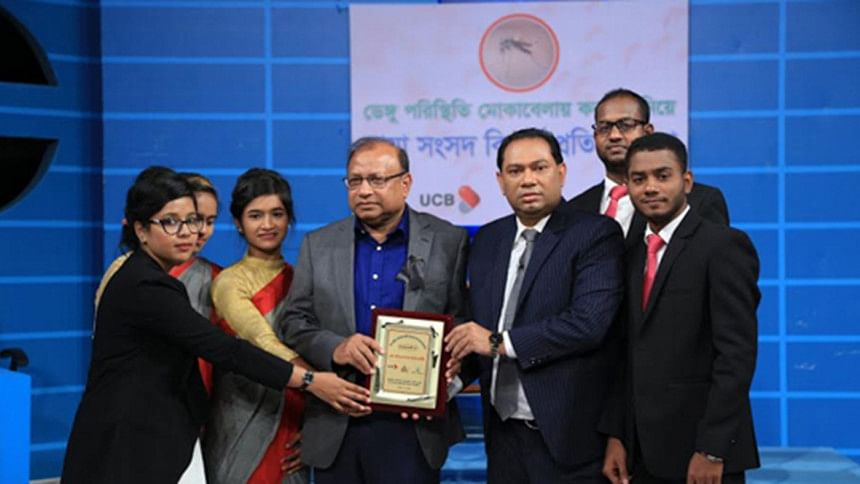 LGRD Minister Md Tajul Islam today said the government will provide financial assistance to the insolvent families of the people, who died of dengue this year.
"If the insolvent families of the people, who died suffering from dengue, sought financial assistance to the LGRD Ministry, we will consider it," he said while addressing a shadow parliament at Bangladesh Film Development Corporation (BFDC) in the capital.
Debate for Democracy arranged the shadow parliament on dengue situation with its chairman Hasan Ahmed Chowdhury Kiron in the chair.
Speaking as the chief guest, Tajul said this year dengue outbreak puts the government at new challenge as nobody earlier could think about the adverse consequence of dengue.
After Eid-ul-Azha, dengue situation was brought under control to a large extent, he said, adding that it would not be hard task for the government to fight dengue involving common people.
Terming dengue a global problem now, the LGRD minister said the government is looking for new medicine to prevent aedes mosquito.
"But, we must consider that the new medicine, which would be applied for mosquito control, will not bring any harm to human health," he added.