Woman dies of dengue in Dinajpur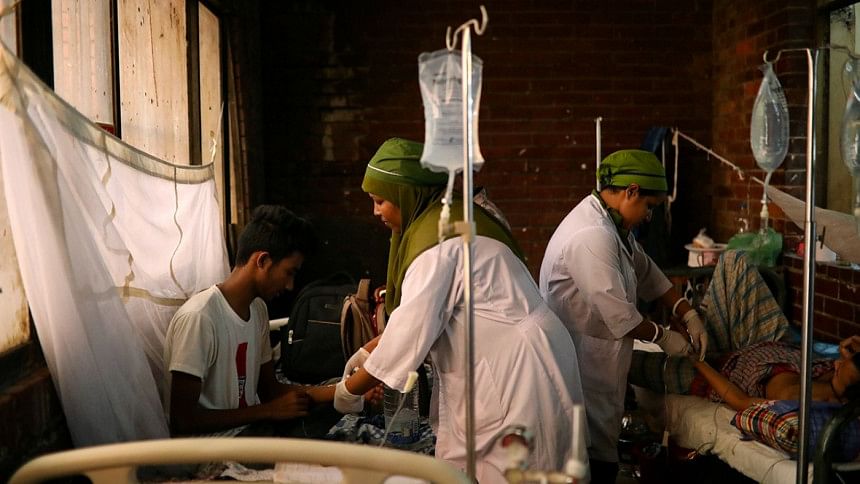 A dengue patient died at a hospital in Dinajpur town early today.
Shilpi Begum, 32, died at M Abdur Rahim Medical College Hospital around 1:45am today, our Dinajpur correspondent reports quoting the hospital's Assistant Director Shahdat Hossain.
Shilpi Begum was infected with dengue in Dhaka. She was hospitalised at Thakurgaon Sadar Hospital on September 24.
As her condition deteriorated, the doctors referred her to M Abdur Rahim Medical College Hospital in Dinajpur. She was admitted there on Sunday afternoon.
From August second week, dengue reported cases came down sharply from over 15,000 a week to a little over 5,000 in the second week of this month.
Meanwhile, since January, the Institute of Epidemiology, Disease Control and Research (IEDCR) received information about 231 dengue-related deaths. So far, it has reviewed 136 cases and confirmed 81 deaths.